Brightpearl
Het platform voor detailhandelsactiviteiten voor merken en detailhandelaars
Over Brightpearl
Brightpearl is een platform voor detailhandelsactiviteiten. Brightpearl is nauw geïntegreerd in al je verkoopkanalen en verbindt je verkooporders, orderverwerking, voorraadbeheer, boekhouding, rapportage en planning, magazijnbeheer, voorraadaanvulling en meer. Brightpearl is speciaal ontworpen voor bedrijfsmodellen in de detailhandel en is gebouwd om piekbelasting betrouwbaar aan te pakken. Het integreert met het volledige detailhandelsysteem, is systeemeigen voor omnichannel, is het registratiesysteem voor belangrijke handelsgegevens, biedt realtime handelsinzichten en is geautomatiseerd zodat jij de controle kunt behouden en de uitzonderingen kunt beheren.
Wat maakt Brightpearl uniek:
Software en service. Service is een integraal onderdeel van dit bedrijfsaanbod. De detailhandelconsultants van dit platform zorgen ervoor dat je drie keer sneller live bent dan de traditionele ERP (Enterprise Resource Planning), en altijd tegen vaste kosten. En het interne team ondersteunt je in het hele proces, van technische ondersteuning tot doorlopend zakelijk advies.
Ontworpen voor de detailhandel. Brightpearl is alleen ontworpen voor de detailhandel. Dit betekent: configuratie in plaats van coderen, ontworpen voor gebruik door verkopers in plaats van IT-personeel, elke nieuwe functie is relevant en de integraties en het ecosysteem zijn 100% voor de detailhandel.
Ontworpen om met je mee te schalen. Of het nu gaat om seizoenspieken, promoties of aanhoudende groei, verkopers hebben een platform voor bedrijfsactiviteiten nodig dat het volume aankan. Dit platform biedt betrouwbare cijfers: bestellingen, SKU's, kanalen, rapportage en financiële gegevens geschikt voor handelaren van miljoenen.
Prijzen vanaf:
Niet door leverancier verstrekt
Gratis versie

Gratis proef

Abonnement
Top 5 alternatieven voor Brightpearl
Klanten
Freelancers

Kleine bedrijven

(2-50)

Middelgrote bedrijven

(51-500)

Grote ondernemingen

(500 en meer)
Implementatie
Cloudgebaseerd

On-premise
Markten
Canada, Denemarken, Verenigd Koninkrijk, Ierland, Noorwegen , Zweden, Verenigde Staten en nog 2 andere
Prijzen vanaf:
Niet door leverancier verstrekt
Gratis versie

Gratis proef

Abonnement
Top 5 alternatieven voor Brightpearl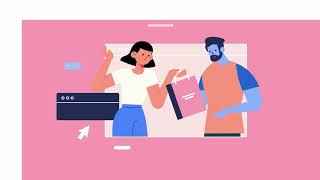 Totaal aantal functies van Brightpearl: 138
3PL-beheer
API
Aandelenbeheer
Aanpasbare branding
Aanpasbare rapporten
Aanpasbare sjablonen
Aanpasbare velden
Aantal cycli
Activiteitendashboard
Administratie
Analyse van verkooptrends
Auditbeheer
Audittrail
Automatisering van formulieren
Backorderbeheer
Balans en winst- en verliesrekening
Beheer van cadeaubonnen
Beheer van meerdere kanalen
Beheer van ontvangstbewijzen
Beheer van productgegevens
Beheer van productievoorraad
Beheer van retailvoorraad
Beheer van speciale bestellingen
Bestellingen bijhouden
Betalingen verwerken
Btw-beheer
CRM
Campagnebeheer
Catalogiseren/categoriseren
Centrale boekhouding
Configureerbare workflow
Contactendatabase
Crediteuren
Debiteuren
Distributiebeheer
Door leveranciers beheerde voorraad
Drukken van streepjescodes
E-mailmarketing
Elektronische betalingen
Etikettering
Externe orderinvoer
Facturen opstellen
Factureren
Factuurbeheer
Factuurverwerking
Financieel beheer
Financiële analyse
Gegevens importeren en exporteren
Gegevensbeveiliging
Gegevenssynchronisatie
Geïntegreerde bedrijfsvoering
Grootboek
In- en uitchecken
Inkoop en ontvangst
Inkooporderbeheer
Integratie in de administratie
Integraties van derden
Inventarisatie
Itembeheer
Kanaalbeheer
Kitting
Klantenaccounts
Klantendatabase
Klantgeschiedenis
Kortingsbeheer
Kosten bijhouden
Leveranciersbeheer
Loyaliteitsprogramma
M-commerce
Magazijnbeheer
Marktplaatsintegratie
Materiaallijsten
Meerdere valuta's
Meerdere winkels
Mobiele app
Multilocatie
Nabestellingbeheer
Offertes
Offline toegang
Onkosten bijhouden
Ontvangst- en wegzetbeheer
Op regels gebaseerde workflow
Orderbeheer
Orderinvoer
Orders afhandelen
Orderverwerking
Personeelsbeheer
Prestatiemeetwaarden
Procesmodellering en -ontwerp
Productconfigurator
Productidentificatie
Prognose
Projectbeheer
Provisiebeheer
Rapportage en analyse
Rapportage en statistieken
Realtime analyse
Realtime controle
Realtime gegevens
Realtime orderinvoer
Realtime rapportage
Realtime synchronisatie
Realtime updates
Retail POS
Retourbeheer
SKU- en UPC-codes
Samenwerkingstools
Sjablonen
Sjabloonbeheer
Status bijhouden
Streepjescodeherkenning
Streepjescodes en tickets scannen
Streepjescodes/RFID
Supply-chainbeheer
Terugkerende orders
Toegangsopties/machtigingen
Toetsing van bankgegevens
Transactiegeschiedenis
Verkooporders
Verkoopprognose
Verkooppunt
Verkooprapporten
Vervoersbeheer
Verwerking van creditcards
Verzendetiketten
Voor de detailhandel
Voor mkb-bedrijven
Voorraad bijhouden
Voorraad bijvullen
Voorraadauditing
Voorraadbeheer
Voorraadoptimalisatie
Voorspellen van de vraag
Waarschuwingen/Meldingen
Winkelwagen
Workflowbeheer
Zoeken/filteren
eCommerce-beheer
NetSuite
#0 alternatief voor Brightpearl
NetSuite is een toonaangevende cloudgebaseerde ERP-oplossing die wordt vertrouwd door meer dan 32.000 snelgroeiende...
Google Docs
#1 alternatief voor Brightpearl
Google Documenten is een online tekstverwerker waarmee je tekstdocumenten kunt aanmaken en opmaken en in realtime kunt...
Skubana
#2 alternatief voor Brightpearl
Met Skubana kunnen merken backend-gegevens van bestellingen, inventaris, PO's en meer integreren, zodat ze vanaf één...
SkuVault
#3 alternatief voor Brightpearl
SkuVault is een eenvoudig te implementeren voorraad- en magazijnbeheersysteem waarmee multichannelverkopers nooit meer...
Prijs-kwaliteitverhouding
---
Heb je Brightpearl al?
Softwarekopers hebben je hulp nodig! Productreviews helpen anderen om goede beslissingen te nemen.
5 van 152 reviews worden weergegeven
Sector: Groothandel
Bedrijfsgrootte: 11-50 werknemers

Dagelijks

1+ jaar

lang gebruikt
Bron van de reviewer
Totaalscore
Prijs-kwaliteitverhouding

Gebruiksgemak

Klantenondersteuning

Waarschijnlijkheid van aanbeveling

7.0

/10
Great software
Beoordeeld op 28-4-2021
Pluspunten
Stock control is the most impactful and helpful
Minpunten
The add ons which are required such as automation
Antwoord van Brightpearl
Hi Nicky,
Thank you for your review of us, we really appreciate it.
It's fantastic to hear that you're finding so much value in our stock management functionality.
On the add-ons, we understand that a one size fits all approach doesn't work for everyone so with us, you can pick and choose the tech stack that fits best for you. We think that this is the right approach rather than mandating what our customers use. I hope this makes sense?
Thank you again, for the review.
Tom (Brightpearl)
Sector: Vrije tijd, reizen en toerisme
Bedrijfsgrootte: 2-10 werknemers

Dagelijks

2+ jaar

lang gebruikt
Bron van de reviewer
Totaalscore
Prijs-kwaliteitverhouding

Gebruiksgemak

Klantenondersteuning

Waarschijnlijkheid van aanbeveling

9.0

/10
We moved from Sage
Beoordeeld op 28-9-2020
The relationship manager and technical response is now good and because we have had problems with...
The relationship manager and technical response is now good and because we have had problems with our supply change we have now bought Demand Planner and are confident that this will help greatly with our management of supplies and the amount of time taken in dealing with them.
Pluspunten
We moved some years ago from Sage, which was causing us serious problems and although the original implementation was rather time consuming and the product cost very much more than Sage we have over the years been pleased we made the move.
We are mainly geared towards traditional rather than on-line sales but the interface with other apps is good, the accounting is solid and the sales/warehousing function substantially meets our needs.
Minpunten
All aspects are ok - does a good job for us
Antwoord van Brightpearl
Hi Martin,
Thank you for sharing your thoughts on Brightpearl, we love hearing from our customers!
Your feedback echoes a lot of concerns businesses come to us with when they're looking at upgrading their traditional back office systems. We build our implementation plans around the requirements of our customers, so while they can be time consuming, they're vital to ensure that you hit the ground running. Which is sounds like you did! So great to hear!
It's excellent to hear the great support that you're getting from our teams too. We've had rave feedback about Brightpearl Demand Planner so it's great that you've invested in that too.
Thank you again,
Tom
Sector: Detailhandel
Bedrijfsgrootte: 2-10 werknemers

Dagelijks

2+ jaar

lang gebruikt
Bron van de reviewer
Totaalscore
Prijs-kwaliteitverhouding

Gebruiksgemak

Klantenondersteuning

Waarschijnlijkheid van aanbeveling

2.0

/10
Very expensive for little gain
Beoordeeld op 25-5-2021
Just too many things that BRightpearl doesn't do. Its website claimed that you could list directly...
Just too many things that BRightpearl doesn't do. Its website claimed that you could list directly from Brightpearl onto eBay but it turned out to be untrue as Brightpearl didn't support eBay Postage Policies (That's eBayspeak for shipping tables). Nor could it list directly to any of the Amazon websites, nor to Shopify or anywhere else. Yet other software can do all of that, and has Google Translate Professional built in so that you can list directly to Amazon Poland without you having to employ a translator. So Brightpearl just falls flat on its face in far too many areas compared to the competition. The worst thing is trying to leave. I am leaving and would like to keep read only access for a year to make it easy to check any warranty claims. Brightpearl have quoted £10,080 for that when full acess costs me less than half of that. So if you are considering BRightpearl, keep looking, there are much better deals available.
Pluspunten
The only thing that I really like about this software is that they have good support staff. I was initially attracted to Brightpearl because it included integrated accounts. It has taken me 6 years to realise that this was a false way of thinking as there is other software that integrates seamlessly with reasonably-priced good quality accounting software like Xero, Quickbooks and Sage. Essentially with Brightpearl you are paying a high price for an accounting system that is used by a relatively small number of users (online it says Brightpearl has about 1,000 users - that is a very small number to finance a piece of accounting software. Eventually I realised how much it was missing in other areas.
Minpunten
The biggest drawback with Brightpearl is the small number of marketplaces it support compared to many of its competitors. They claim to integrate with Amazon, but this is only partially true. Amazon Europe have added 3 new marketplaces but BRightpearl have ingnored them where similar software providers have integrations at no extra cost. Brightpearl haven't added a single marketplace integration in 6 years, and the only one planned, OnBuy, a small marketplace unlikely to generate much revenue, comes at an extra cost. When I started with Brightpearl they were advertising it as the software to automate your online selling, but it was very limited as far as automation was concerned. After a couple of years they launched the Brightpearl Automation App. Funny that you should need an additional app, at extra cost, to do what the software was promising to do 2 years earlier. many things come at extra cost with Brightpearl but are available at no extra cost with other software. Brightpearl doesn't calculate VAT correctly. If you get an order from the Channel Islands, Brightpearl will add 20% VAT even though there is no VAT in th Channel Islands. (it does the same with the Canary Islands which also are not subject to VAT. It would be simply to write a filter to catch these and put correct 0 VAT on them, but they just don't seem to care if their customers are paying the tax men a bit more than they should be.
Antwoord van Brightpearl
Hi Martin,
Thank you for your feedback, I'm sorry that it's not more positive, however.
Notice. We prefer longer contracts - it reduces our admin cost for maintaining them, which we in turn pass on to our customers. However we are open to discussing shorter contracts, however.
Functionality. We have expanded our range of apps which integrate to Brightpearl from a variety of providers covering accounting, listing, and more. Regarding Amazon, did you raise this request with your success team? We use customer demand as a strong measure when building our our roadmap.
Read access to your account. The price for read only access you were quoted is significantly less than the figure you've quoted. I'm not sure if it is a typo on your end or a mis-reading to you on your end?
I'm sorry we couldn't work this out. I know we've attempting to work through these issues with you, but as you've moved on to pastures new, we wish you and the rest of the team all the best!
Tom (Brightpearl)
Sector: Kleding en mode
Bedrijfsgrootte: 2-10 werknemers

Dagelijks

2+ jaar

lang gebruikt
Bron van de reviewer
Totaalscore
Prijs-kwaliteitverhouding

Gebruiksgemak

Klantenondersteuning

Waarschijnlijkheid van aanbeveling

9.0

/10
Brightpearl Review
Beoordeeld op 25-11-2016
As a business, we have been using Brightpearl for a few years now and have had an incredibly...
As a business, we have been using Brightpearl for a few years now and have had an incredibly positive experience. On the customer service level - both in person and online - we have had an incredibly effective and personable response rate, especially of recent, which has made our usage a whole lot easier. We have therefore learnt a lot more about our business and its direct Brightpearl relationship, giving us more insight into weaknesses, improvements and areas of strength. High praise to the financial side of Brightpearl as this is easy to use and navigate. We are looking forward to our close working relationship in the future as we are expanding our business and therefore constantly looking to refining our Brightpearl usage.
Pluspunten
Effective software, enabling access of the entire company to view and work as a team to work as a chain from start to finish in different parts of the UK in order to complete the entire part of the supply chain. Therefore leading to effective business management.
Minpunten
Uninformed from the beginning about certain aspects (not down to Brightpearl directly) and therefore the small team need enlightening and training regarding certain elements that can be so easily taught and answers. Because Brightpearl can do so much, there is just so much to learn that perhaps we are not taking advantage of as a business.
Sector: Detailhandel
Bedrijfsgrootte: 51-200 werknemers

Dagelijks

6-12 maanden

lang gebruikt
Bron van de reviewer
Totaalscore
Gebruiksgemak

Waarschijnlijkheid van aanbeveling

8.0

/10
Brightpearl is a big help!
Beoordeeld op 8-2-2018
Pluspunten
What I like about this software is that it has centralized system, we do not need to log in into several accounts with our partners' channels. This system is more efficient compared to others because it requires less operation from the ordering of goods to supplier up to the delivery to the stores. Our items reach the stores with less lead time. It will really help to reduce/eliminate stock outs and opportunity loss.
Minpunten
One thing which I think this system needs to improve is about the report/data it generates. We, as an Inventory Analyst, we rely so much to the data that the system is giving us, for us to do our function and data analysis.
Antwoord van Tom
Hi Loreto,
Firstly, thank you for taking the time to review us. Direct, honest feedback is very important to us. I'm really pleased that you find Brightpearl to be a big help and you like the centralised approach. Having everything under one roof is core to what we do and will keep doing. I'm also really pleased to hear that it's helped with reducing your lead times - our automation was built to do that and it's great to hear individual cases when that fruit comes to bear. Thank you for your feedback on our reporting. It's been a point of focus for us and I'm pleased to say that we've improved the capabilities of several of our report in our suite and will continue to do so. To catch up with our latest improvements, be sure to stay tuned to our release notes: https://help.brightpearl.com/hc/en-us/categories/201499746-Release-Notes-Notifications.
Thank you again,
Tom
Brightpearl
Brightpearl - Veelgestelde vragen
Hieronder zie je enkele veelgestelde vragen over Brightpearl.
V. Welke prijsmodellen heeft Brightpearl te bieden?
Brightpearl kent de volgende prijsmodellen:
Vanaf:
Prijsmodel: Abonnement
Gratis proef: Niet beschikbaar
V. Wat zijn de typische gebruikers van Brightpearl?
Brightpearl heeft de volgende typische klanten:
2-10, 11-50, 51-200, 201-500, 501-1.000, 1.001-5.000
V. Welke talen worden door Brightpearl ondersteund?
Brightpearl ondersteunt de volgende talen:
Engels
V. Biedt Brightpearl ondersteuning voor mobiele apparaten?
Brightpearl ondersteunt de volgende apparaten:
iPad (mobiel)
V. Met welke andere apps kan Brightpearl worden geïntegreerd?
Brightpearl kan worden geïntegreerd met de volgende toepassingen:
Adobe Commerce, Authorize.Net, Avalara, BigCommerce, Bill.com, Dotdigital, Glew, Klaviyo, Mailchimp, PayPal, Quickbooks Online, ShipStation, Shopify, Shopify Plus, Stripe, Worldpay, Xero, ekmPowershop
V. Welke mate van ondersteuning heeft Brightpearl te bieden?
Brightpearl biedt de volgende ondersteuningsopties:
E-mail/helpdesk, Veelgestelde vragen/forum, Kennisbank, Telefonische ondersteuning, 24/7 (contact met medewerker), Chatten
Gerelateerde categorieën
Bekijk alle softwarecategorieën die gevonden zijn voor Brightpearl.