UKG Ready
Eén geïntegreerd platform voor het gehele personeelsbestand.
Over UKG Ready
Kronos Workforce Ready is een volledig pakket van oplossingen voor HCM (human capital management, beheer van menselijk kapitaal) met een intuïtieve gebruikersinterface en één enkel werknemersdossier. De cloudgebaseerde HCM-oplossing biedt capaciteiten voor werving, onboarding, secundaire arbeidsvoorwaarden, uren- en aanwezigheidsregistratie, salarisadministratie, afwezigheidsbeheer, planning en meer.
Kronos Workforce Ready kan worden geschaald om te voldoen aan de behoeften van bedrijven van elke omvang en in elke sector. Uitgebreide dashboards, gemakkelijk toegankelijke rapporten en uitgebreide analytische tools bieden diepgaand overzicht en inzicht in het personeelsbestand. Intuïtieve navigatiefunctionaliteiten vereenvoudigen de toegang tot kritieke informatie. Gemakkelijke toegang tot urenstaten, planningen, loonlijsten, werknemersdossiers en meer helpen om betere bedrijfsresultaten te stimuleren.
---
Afbeeldingen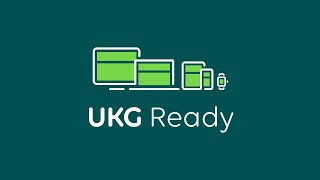 Twijfels over UKG Ready?
Vergelijk met een populair alternatief
Beginprijs
Geen prijsinformatie gevonden
Geen prijsinformatie gevonden
Prijsopties
Gratis versie
Gratis proefversie
Integraties
10
Geen integraties gevonden
Prijs-kwaliteitverhouding
Workday Financial Management
#1 alternatief voor UKG Ready
Workday Financial Management is software voor financiële boekhouding en bedrijfsplannen waarmee je strategische...
BambooHR
#2 alternatief voor UKG Ready
BambooHR biedt een oplossing voor managers en werknemers, met werknemersprofielen, verlofaanvragen en -goedkeuringen,...
TriNet Zenefits
#3 alternatief voor UKG Ready
Het Zenefits-platform integreert alle benodigde processen, apps en tools, inclusief salarisadministratie, HR, voordelen,...
iCIMS Talent Cloud
#4 alternatief voor UKG Ready
Het kandidatenvolgsysteem van iCIMS is gestroomlijnd, werkt in realtime en kan aan je meest uitdagende wervingsbehoeften...
Prijs-kwaliteitverhouding
---
Heb je UKG Ready al?
Softwarekopers hebben je hulp nodig! Productreviews helpen anderen om goede beslissingen te nemen.
5 van 848 reviews worden weergegeven
Sector: Voedselproductie
Bedrijfsgrootte: 51-200 werknemers

Dagelijks

6-12 maanden

lang gebruikt
Bron van de reviewer
Totaalscore
Prijs-kwaliteitverhouding

Gebruiksgemak

Klantenondersteuning

Waarschijnlijkheid van aanbeveling

0.0

/10
had niet mogen voorgesteld / geïnstalleerd worden voor ons type organisatie
Beoordeeld op 9-5-2023
Pluspunten
gebruiksvriendelijke app voor de "gewone" gebruikers (alhoewel, als hun uren nooit correct staan zijn ze daar weinig mee)
Minpunten
het projectteam was junior en niet op de hoogte van de Belgische Sociale wetgevingImplementatietijd duurde veel langer dan voorzienOnvoldoende overdracht van openstaande issues na de go live naar de helpdeskOok na de go live blijven er nieuwe problemen opduiken waarbij voortdurend manueel door onze eigen mensen moet ingegrepen wordenAanpassingen worden voortduren tenietgedaan bij een nieuwe update van het pakketMensen zijn zeer moeilijk bereikbaar of reageren zelfs nietHet pakket is niet geschikt voor complexe productie omgevingen, dit had men op voorhand kunnen aangevenHet systeem is zeer traag en vraagt heel veel handelingen
Sector: Ziekenhuis- en gezondheidszorgbranche
Bedrijfsgrootte: 10.000+ werknemers

Dagelijks

2+ jaar

lang gebruikt
Bron van de reviewer
Totaalscore
Gebruiksgemak

Klantenondersteuning

Waarschijnlijkheid van aanbeveling

10.0

/10
Easy to use as an employee
Beoordeeld op 24-11-2019
This software is very reliable and secure when it comes to the employee's information. Being able...
This software is very reliable and secure when it comes to the employee's information. Being able to log in and see what HR sees in their system made it easy to see what needed to be updated. Also, being able to request time off through the software eliminated the paper trail of trying to get it signed off.
Pluspunten
Clocking in and clocking out of work was a breeze. Kronos allowed us to clock in/out via the computer or by swiping our IDs at the time clock.
Minpunten
There were a few times that the software didn't catch a time where I swiped in or out of work. Luckily, my manager is able to go into the Kronos software an immediately fix the time card
Sector: Geestelijke gezondheidszorg
Bedrijfsgrootte: 201-500 werknemers

Dagelijks

2+ jaar

lang gebruikt
Bron van de reviewer
Totaalscore
Prijs-kwaliteitverhouding

Gebruiksgemak

Klantenondersteuning

Waarschijnlijkheid van aanbeveling

9.0

/10
Kronos
Beoordeeld op 21-1-2020
Overall I have had a great experience with Kronos. I love the learning feature. I have only had...
Overall I have had a great experience with Kronos. I love the learning feature. I have only had issues with the new interface.
Pluspunten
I love the ease of clocking in and out. The phone app is great especially with being able to clock in or out even when you are off line. Love the tracking feature also for the phone app. I also like the reporting module. It is very versatile and I can make reports for individuals exact likes, wants and needs.
Minpunten
I do not like the new interface at all. It takes longer to get to everything. I feel like I have at least 2 to 3 more clicks of the mouse to get anywhere I need to go. Also the time card seems more messy and harder for the employees to read.
Sector: Fabricage van elektrische/elektronische producten
Bedrijfsgrootte: 201-500 werknemers

Dagelijks

1-5 maanden

lang gebruikt
Bron van de reviewer
Totaalscore
Gebruiksgemak

Waarschijnlijkheid van aanbeveling

7.0

/10
New Workforce Ready User
Beoordeeld op 31-1-2017
We have been implementing Workforce Ready since August of 2016. We are doing a phased implementatio...
We have been implementing Workforce Ready since August of 2016. We are doing a phased implementation of all the modules, so the process is still ongoing. Considering that we're still rather new to the system, we are starting to get more comfortable with the product. We've been on many other similar products with competitors and had issues, which caused us to look for other solutions after a few years. This time we really tried to search for a product that we felt would be flexible, allow for modifications, and grow with us, so that we did not have to go through another implementation in another 3 years. Our evaluation process was lengthy, but we are still finding out a few surprises as we've gone through implementation. How things are presented during the sales process, while technically correct, don't necessarily work as we wished them to. The system is very customizable, though. Our implementation team has been great about working through any issues and helping us try and find solutions if there are items we do not like. However, there are some things that we have found that are not able to be changed that were disappointing.
Pluspunten
It's still a work in process but we have found many things that we do like about Workforce Ready:
1. Customization - This system offers you the ability to customize your screens down to the individual level, as well as creating customized screens for other types of users. So if you want your Managers to log in and see a Timekeeping dashboard with graphs, and your Employee to log in and see employee related actions, and your Benefits Administrator to see a Benefits screen, you can set that up as defaults. Then each person can also customize their screens if they like and save them.
2. Reporting - if you need list style reports then this system offers one of the best reporting tools for easily building and customizing reports. Almost every screen is considered a "report" and you can add and delete columns as needed and then save that for later use, or even make it your default screen. Almost every screen is able to be exported in a variety of formats as well. You can also schedule reports to run automatically, as well as have them e-mailed automatically to Managers, etc. on a routine basis.
3. Notifications - This system offers the ability to automatically send e-mail notifications, reports, etc. for disciplinary actions, attendance tracking, reviews and other items. This is very helpful for our Managers and keeps them up to date on their to-do list.
4. Tools - Workforce Ready does have its own learning system, and they also offer many webinars, customer groups, KronosWorks, and customer sites that allow you to connect with one another if you have similar questions or problems.
5. Modules All Accessible from One Log-in - This was important to us as our other systems required us to log-in multiple times if we were trying to get into the Applicant module or Timekeeping. This is all easily found under one log-in. Very easy and timesaving.
Minpunten
As we go through the implementation process there have been a few surprises and disappointments:
1. Reporting - Yes, this is a Pro as far as customization and easy list reporting, but I do wish they had a more complex reporting tool available as well. If you want to have subtotals, grand totals, averages, grouped reports, add in formulas, etc. it is not easy to do in the reporting tool itself and you may have to export the list report out and finish building out the report in Excel or Word to get it how you really need it to be.
2. No Point-In-Time Reporting - This seems like it would be a given, but as we found out after the fact, we cannot do point in time reports. I feel like this is something we would have asked during our evaluation of the product, but again almost all products offer this now so perhaps we made a wrong assumption.
3. System Needs "Polished" - We knew going in that this product did not look as "user-friendly" as some of the other products. We felt like the flexibility of the system made up for it. However, as we are setting up our onboarding, our applicant site, and reviews we are starting to see the drawbacks in this. If you have users who are not as comfortable on a computer, this lack of "polish" and user-friendliness can make it difficult for them to understand the processes, and how to get through the screens. We also do not have the ability to customize the applicant website as much as we would like to help draw in applicants.
4. General Ledger - We came from another provider who did have a great General Ledger product, and this one was definitely a step back. Also, if your GL is tied in with your jobs you do have to have two separate lists in this system - the GL is not linked with the Jobs list in HR. So if someone changes position we have to update it in two places in order to keep the GL correct. This also comes into play if we add new jobs into the system - we have to update two lists. We also had to separate out our overtime into two pay codes since we have the overtime premium going to a different GL code. In our old system, they could have one pay code separated into two GL codes. We did not discover this until after we went live and so our associates started out seeing it one way on their check, and then another way, so it was very confusing for them.
5. On-site Training- This was contracted out to a partner of Kronos. It was not what we expected at all for the price we paid. You are better off to use the items built into the system or do it yourself.
6. Security - Yes, security is a pro, but some of the security set-ups in this system do make it very difficult and frustrating for our associates and applicants to get into the system on a regular basis which is a con. The system will automatically lock out any associate or applicant that does not log in every 14 days. However, the system tends to lock out every new user as well the first time they try to log-in. This is annoying and can make it difficult for those on off-shifts, as they have to contact us to get unlocked and then try logging in again within 24 hours. In addition, it does require you to enter a code if you're getting in on a new computer. It does have the option to check a box and only enter the code every 30 days, but that only applies to that specific computer and sometimes will not work depending on your cookie setting. Since most of our associates work in the plant, they only get on the system to print out check stubs every other week. They have to enter a code almost every time they log on to our public computers. This code has to be sent to their designated phone number or e-mail and cannot be easily changed to another number or e-mail. So if they forget their phone, or don't have their e-mail password with them, it can really make it difficult to get logged on, leading to frustration for them and a negative outlook on the system.
Antwoord van UKG
Hello Stacy,

Thank you for your thorough feedback, we really appreciate the time you took to outline your experiences both positive and what needs to be improved. We are currently underway in two user experience projects and I think your input would be extremely valuable. Would you have time to speak with us further about your experiences? If so, please email me at [email protected] – I look forward to hearing from you.

All the best,
Holly Bouffard
Workforce Ready Community Manager
Sector: Gezondheid, wellness en fitness
Bedrijfsgrootte: 201-500 werknemers

Dagelijks

1+ jaar

lang gebruikt
Bron van de reviewer
Totaalscore
Prijs-kwaliteitverhouding

Gebruiksgemak

Klantenondersteuning

Waarschijnlijkheid van aanbeveling

7.0

/10
Kronos Review
Beoordeeld op 26-6-2023
Pluspunten
The RestFul API to pull reports. I am able to pull CSV reports via the web. Then transform the data in python or an FTP site.
Minpunten
Seems very basic with different modules. Not a lot of customization.
UKG Ready - Veelgestelde vragen
Hieronder zie je enkele veelgestelde vragen over UKG Ready.
V. Welke prijsmodellen heeft UKG Ready te bieden?
UKG Ready kent de volgende prijsmodellen:
Vanaf:
Gratis proef: Niet beschikbaar
V. Wat zijn de typische gebruikers van UKG Ready?
UKG Ready heeft de volgende typische klanten:
201-500, 501-1.000, 1.001-5.000
V. Welke talen worden door UKG Ready ondersteund?
UKG Ready ondersteunt de volgende talen:
Chinees, Duits, Engels, Frans, Nederlands, Spaans
V. Biedt UKG Ready ondersteuning voor mobiele apparaten?
UKG Ready ondersteunt de volgende apparaten:
Android (mobiel), iPhone (mobiel), iPad (mobiel)
V. Met welke andere apps kan UKG Ready worden geïntegreerd?
UKG Ready kan worden geïntegreerd met de volgende toepassingen:
HireRight, LinkedIn for Business, Microsoft Dynamic 365 - CRM - JourneyTEAM (Reseller), Orange Tree, PayActiv, Sterling, SurePayroll, WayUp, Workday HCM, eQuest
V. Welke mate van ondersteuning heeft UKG Ready te bieden?
UKG Ready biedt de volgende ondersteuningsopties:
E-mail/helpdesk, Veelgestelde vragen/forum, Kennisbank, Telefonische ondersteuning, Chatten
Gerelateerde categorieën
Bekijk alle softwarecategorieën die gevonden zijn voor UKG Ready.