Jobber
Offertes opstellen, plannen en facturering voor thuisbedrijven
Over Jobber
Jobber is een cloudgebaseerde oplossing voor buitendienstbeheer die is ontworpen voor kleine en middelgrote bedrijven. Jobber is ontworpen en gebouwd om snel te leren en gemakkelijk te gebruiken, en heeft alle tools en flexibele functies die nodig zijn om het werk gedaan te krijgen.
Jobber is ontworpen voor bedrijven met een buitendienst, zoals loodgieterij, landschapsarchitectuur en gazononderhoud, schoonmaakservice, computerreparatie, HVAC (heating, ventilation en air conditioning, verwarming, ventilatie en airconditioning), ongediertebestrijding elektriciens, klusjesmannen, tapijtreiniging en meer.
Jobber ondersteunt een breed scala aan geplande en niet-geplande werkstromen, met zowel eenmalige als terugkerende contractcapaciteiten. Het planningsrooster en de kaartweergave van Jobber zorgen ervoor dat teams volledig worden toegewezen en efficiënt worden gerouteerd.
Het factureringssysteem van Jobber is nauw geïntegreerd met het planningsplatform en biedt facturering met één klik van een of meer taken met tracking en rapportage waardoor een bedrijf elke keer wordt betaald. Veel gebruikers van Jobber elimineren de extra kosten van een boekhoudsysteem van derden.
Buitendienstbeheerders kunnen unieke klant- en opdrachtdetails in Jobber bijhouden. Van aangepaste velden tot aangepaste taakformulieren tot het toevoegen van notities en bijlagen, teams zijn voorbereid op de taak. Medewerkers hebben toegang tot de informatie die ze nodig hebben wanneer ze deze in het veld nodig hebben, en managers hebben een duidelijk overzicht van elke klant en elk bezoek.
Robuust en toch eenvoudig te gebruiken vanaf elk apparaat. Planning, offertes en facturering helpen bedrijven georganiseerd te blijven en zich te concentreren op het leveren van goed werk. Met toevoegingen en verbeteringen die bijna dagelijks worden aangebracht, is Jobber een actief en krachtig ontwikkeld cloudgebaseerd bedrijfssysteem voor buitendienstbedrijven.
Prijzen vanaf:
US$ 35,00/maand
Gratis versie
Gratis proef
Abonnement
Top 5 alternatieven voor Jobber
Markten
Australië, Canada, Verenigd Koninkrijk, Ierland, Nieuw-Zeeland, Verenigde Staten en nog 1 andere
Prijzen vanaf:
US$ 35,00/maand
Gratis versie
Gratis proef
Abonnement
Top 5 alternatieven voor Jobber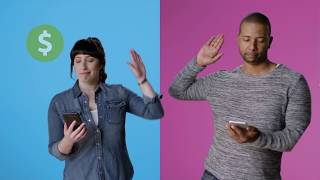 Totaal aantal functies van Jobber: 181
Aanpasbare branding
Aanpasbare formulieren
Aanpasbare rapporten
Aanpasbare sjablonen
Aanpasbare velden
Aansturing van onderaannemers
Aanwezigheid bijhouden
Activiteiten volgen
Activiteitenbeheer
Activiteitendashboard
Administratie
Afspraakplanning
Afsprakenbeheer
Apparatuur bijhouden
Arbeidsloon
Auditbeheer
Audittrail
Automatische back-up
Beheer van groendiensten
Beheer van onderaannemers
Beheer van technici
Beheer van wijzigingsorders
Bestandsopslag
Betalingen innen in de buitendienst
Betalingen verwerken
Bevestigingen/herinneringen
Bewaking
Bibliotheek met opmerkingen
Biedingsbeheer
Btw-beheer
Budgettering/prognoses
CRM
Chemicaliëngebruik bijhouden
Commercieel
Commercieel vastgoed
Commercieel/industrieel
Commerciële inspecties
Communicatiebeheer
Contactenbeheer
Contactendatabase
Contract- en licentiebeheer
Creditcardbeheer
Database met onderaannemers
Digitale handtekening
Documentbeheer
Documenten opslaan
Documentimaging
E-mailbeheer
E-mailsjablonen
E-mailwaarschuwingen
Elektronische betalingen
Elektronische handtekening
Enquêtes en feedback
Faciliteitsplanning
Factureren
Factuurbeheer
Foto's en afbeeldingen
Foto's vastleggen
GPS
Garanties bijhouden
Geautomatiseerde offertes
Geautomatiseerde planning
Gegevens importeren en exporteren
Gegevenssynchronisatie
Geografische kaarten
Geolocatie
Groepsplanning
Herinneringen
Historische verslaglegging
Inkooporderbeheer
Inspectiebeheer
Integratie in de administratie
Integraties van derden
Interactie bijhouden
Inventarisatie
Irrigatie monitoren
Kalenderbeheer
Kalendersynchronisatie
Klantenbeheer
Klantenbeheer
Klantendatabase
Klantendatabase
Klantenportal
Klantenportal
Klantgeschiedenis
Kortingsbeheer
Kosten bijhouden
Kostendatabase
Kostenschatting
Leads beheren
Levensduurbeheer van assets
Locatie bijhouden
Messaging
Mobiele app
Mobiele betalingen
Mobiele toegang
Mobiele waarschuwingen
Multilocatie
Offertes
Offline toegang
Onderhoudsplanning
Ongediertebestrijding bijhouden
Online betalingen
Online reserveren
Online tijdklok
Opdrachtenbeheer
Overzichtsrapporten
Payrollbeheer
Personeelsbeheer
Personeelsplanning
Pesticidegebruik bijhouden
Plannen
Prestatiemeetwaarden
Preventief onderhoud
Prijsbeheer
Productiekosten
Prognoses
Projectbeheer
Projecttijd bijhouden
QuickBooks-integratie
Rapportage en analyse
Rapportage en statistieken
Rapportsamenvatting
Realtime controle
Realtime gegevens
Realtime meldingen
Realtime planning
Realtime rapportage
Realtime updates
Reparatieschattingen
Resources plannen
Roosterbeheer
Routebeheer
Routeoptimalisatie
Routering
SSL-beveiliging
Schattingen
Servicegeschiedenis
Sjablonen
Slepen en neerzetten
Sms-berichten
Status bijhouden
Streepjescodes en tickets scannen
Taakbeheer
Taakbeheer
Taakplanning
Taakplanning
Teamkalenders
Teammanagement
Terugkerende afspraken
Terugkerende taken
Tijd bijhouden
Tijd en aanwezigheid
Tijd en onkosten bijhouden
Toegangsopties/machtigingen
Vastleggen van mobiele ondertekening
Veiligheidsbeheer
Verwerking van creditcards
Verzendbeheer
Voor HVAC-bedrijven
Voor aannemers
Voor boomspecialisten
Voor commerciële en/of industriële installateurs
Voor conciërgediensten
Voor de installatiebranche
Voor gazononderhoud
Voor ongediertebestrijders
Voor slotenmakers
Voorraadbeheer
Waarschuwingen / Escalatie
Waarschuwingen/Meldingen
Wagenparkbeheer
Werk bijhouden
Werkgeschiedenis
Werkorderbeheer
Werkorders maken
Woningen
Woninginspecties
Workflowbeheer
Zelfserviceportal
Zoeken/filteren
Service Fusion
#1 alternatief voor Jobber
Service Fusion is cloudgebaseerde software voor buitendienstbeheer die kantoormedewerkers, technici en klanten helpt te...
BuilderTREND
#2 alternatief voor Jobber
Buildertrend is webgebaseerde software voor projectmanagement voor woningbouwers en -verbouwers om een betere bouwervari...
Tradify
#3 alternatief voor Jobber
Tradify is taakbeheersoftware die is ontworpen voor handels- en servicegebaseerde bedrijven waarmee je onderweg...
Housecall Pro
#4 alternatief voor Jobber
Housecall Pro is een full-service tool waarmee serviceprofessionals hun hele bedrijf vanaf hun smartphone en gratis...
Prijs-kwaliteitverhouding
---
Heb je Jobber al?
Softwarekopers hebben je hulp nodig! Productreviews helpen anderen om goede beslissingen te nemen.
Schrijf een review!
5 van 586 worden weergegeven
Industry: Facilitaire diensten
Company size: 2-10 werknemers

Dagelijks

2+ jaar

lang gebruikt
Bron van de reviewer
Totaalscore
Prijs-kwaliteitverhouding

Gebruiksgemak

Klantenondersteuning

Waarschijnlijkheid van aanbeveling

10.0

/10
Jobber is the BEST
Beoordeeld op 2-2-2019
I first started using jobber almost 5 years ago when I decided to test out the free trial. Since...
I first started using jobber almost 5 years ago when I decided to test out the free trial. Since that day, I have continued using the software and have grown my business over 400%. I think one of my favourite parts about jobber is the level of exceptional customer service; not only online but also in person. Additionally, my work flow for my business has improved a vast amount over the years. Invoicing: What used to take me hours, is now a simple 30 minute task. Quoting: What used to be done on a scrap piece of paper, is now done on my iPhone. Scheduling: What used to be done on excel, is now organized through the online calendar which can be accessed anywhere, anytime. Overall, I would recommend jobber to anyone running a service based business, and would be happy to answer any further questions.
Pluspunten
-The jobber platform is very easy to use and can be learned quickly.
-Batch invoice creation is extremely helpful.
-Jobber makes quoting, booking and scheduling jobs a breeze!
-Having a client hub is a real crowd pleaser.
Minpunten
Jobber is overall a 5/5 software system that has been the best thing for helping my business grow. Over the almost 5 years of using Jobber, the only thing I would like to remind people is that once you delete something, there is no way to get it back. I accidentally deleted an invoice once, and it was gone for good. This was my mistake, so as long as you're more cautious than I was that day, you'll be good.
Antwoord van Jobber Software
Andy! Thanks so much for this thorough feedback. We're so proud to work with your team and are so glad to hear we've been able to help make improvements across your processes.
Unfortunately we can't always recover deleted items, but sometimes we can, so always feel free to reach out to our Success Team in the event we can recover something just in case.
Thanks again for taking the time to leave a review :)
Industry: Nutsbedrijven
Company size: Zelfstandig ondernemer

Dagelijks

6-12 maanden

lang gebruikt
Bron van de reviewer
Totaalscore
Prijs-kwaliteitverhouding

Gebruiksgemak

Klantenondersteuning

Waarschijnlijkheid van aanbeveling

7.0

/10
Overall a great program
Beoordeeld op 19-5-2020
Ease of use and quickly putting in jobs. Could do a lot better if their software handled client...
Ease of use and quickly putting in jobs. Could do a lot better if their software handled client credit on account and texting freestyle and dropped their monthly payment to more reasonable price for small business to use.
Pluspunten
Great look and ease of use. Works on all devices.
Minpunten
Compared to other programs like this, The cost for options is quite high. They are pushing more to have credit cards processed through them and have done away with paypal payments. There is only texting of canned messages. My biggest issue. Over all though the $130.00 a month for half way decent options is to high. If you pay a full year in advance then that price goes to 99.00 a month. So charging you 30 more paying by the month is another down fall for this software. To pay in advance for small business it penalizes them. Another downfall is how it handles your clients that over pay or pay in advance by applying credit to their account. I does not handle this very well at all!
Antwoord van Jobber Software
Hi Joel, thank you for your review and this feedback. We'd like to make sure you're getting the most value of your plan so it's more than worth your monthly investment. Please reach out to our Success Team via phone (1-888-721-1115), chat, or email ([email protected]), and we'll do our best to make sure you're getting the most value out of Jobber. We'd also like to collect some additional feedback around what could be more helpful for your business, and do our best to potentially offer some alternative workflows that work best for you and your team. Thank you again for your feedback!
Industry: Consumentendiensten
Company size: 2-10 werknemers

Dagelijks

6-12 maanden

lang gebruikt
Bron van de reviewer
Totaalscore
Prijs-kwaliteitverhouding

Gebruiksgemak

Klantenondersteuning

Waarschijnlijkheid van aanbeveling

4.0

/10
Overall good but ...
Beoordeeld op 18-12-2021
Pluspunten
I used this software for a year in a home cleaning business.
I liked that you can get a file for each client with their jobs, so it's easier to find them in case you need them. And at the same time you can keep the instructions saved depending on the job.
Also is friendly to schedule if you have different teams.
The app is easy to use for workers and leave written instructions.
Minpunten
- The dashboard in the app is not good. I always had to login through the browser to manage the jobs.
- I never could use the text message since it was not available in Australia.
- Monthly/year payment is the same even when you don't get all the features.
- Reports are not sync with #job vs #invoice, so if you cancel your subscription you need to be aware about the description to find the correct job+Invoice. (jobs numbers are different than invoice number).
- I cancelled my subscription few days before to don't get charged the year but they did charge to my card anyway. So I have lost the currency conversion change (USD to AUD).
- I cancelled my subscription because I am closing the business, but they don't have a cheaper plan so don't loose all the data for the transition. for that I've switched to SERVICEM8, which you pay for what you use and has better features.
Antwoord van Jobber Software
Hi there Mariela, thank you so much for taking the time to share your review!
It's wonderful to hear that you loved Jobber's features for running your home cleaning business.
All of our product updates come directly from customer feedback, and we are always looking for ways that we can improve. I will be sure to share your product and subscription feedback with our development teams.
If you have any further thoughts you'd like to share or are ever back in the market for software, we would love to connect with you! Our support number is 1-888-721-1115, and you can also reach out via live chat. All the best.
Industry: Consumentendiensten
Company size: 2-10 werknemers

Dagelijks

1-5 maanden

lang gebruikt
Bron van de reviewer
Totaalscore
Prijs-kwaliteitverhouding

Gebruiksgemak

Klantenondersteuning
Customer service is beyond appalling! Features that you pay for just don't work.
Beoordeeld op 18-2-2018
You can sign up and pay them money without ever speaking to anyone but when you want to cancel they...
You can sign up and pay them money without ever speaking to anyone but when you want to cancel they say that you MUST call there office in the US and if you don't and your subscription expires, you have no access to your account. Meanwhile, your clients are still getting appointment emails and the program keeps going along without you able to stop it. Customer service is beyond appalling, you send a request and you get a response after 4-6 days with a question and then you have to wait another 4 -6 days for another one-line email with another question - it is beyond frustrating. Features I am paying for just don't work and it has been 8 weeks now and I am being asked the same questions over and over with no answers.
Pluspunten
Absolutely nothing worth the price they are asking. Super expensive with features that just don't work and they don't seem to care.
Minpunten
I signed up because of the payroll and employee scheduling capabilities but it turns out that during my first QB sync that this doesn't work. It syncs employees time in at 5 hours earlier so I am having to manually input them every week. Appalling customer service - minimum 4 days to reply to emails (new person each time who asks the SAME questions over and over) its been 7 weeks and they haven't worked it out yet.
Antwoord van Rebecca
Hi there Madonna,
First off, we would like to apologize for all of the frustration you experienced with our team and the issues happening with time entries not properly syncing over to QuickBooks Online. What happened here is far from our goal at Jobber, which is to help people in small businesses be successful.
We took a look at the history of this issue and it looks like there were some communication issues between our Tier 1 and Tier 3 support team and a breakdown in our normal processes. We know our customers are busy people, so our goal is to provide quick solutions, and the fastest possible turnaround time when issues do occur. What happened with your issue is far from what we see as our standard of customer service, and we're very sorry this was your experience.
In terms of the timesheet syncing errors, our developers are still looking into what went wrong by working with the QuickBooks Online development team. This is an issue we haven't seen before, and we are working hard to understand the root of the problem. The goal of timesheet syncing is to save our customers time and guarantee accuracy, so we absolutely want to make sure this is resolved.
Thank you for taking the time to leave this feedback for our team. We've taken note of what happened in all of these areas to prevent issues like this going forward, and again, we're very sorry this was your experience.
Industry: Milieudiensten
Company size: 2-10 werknemers

Dagelijks

1-5 maanden

lang gebruikt
Bron van de reviewer
Totaalscore
Gebruiksgemak

Waarschijnlijkheid van aanbeveling

6.0

/10
Good Software.....Greedy Management
Beoordeeld op 11-10-2021
Pluspunten
I love how easy it was to set everything up and get started with this software. The calendar is great as well as many other features.
Minpunten
I HATE that I cannot charge our clients the credit card processing fee automatically. It is very time consuming to have to tell every single person to call or email the office if they want the 3% convenience fee added to their invoice and update their payment settings. This was supposed to make collecting money easy - not so time consuming and such a headache.
I also HATE that management is so greedy that they would only allow pictures on line items in the most expensive plan offered. I was unaware that Jobber had a "bug" at the time I started using this and months later, half way through a quote, I suddenly discover I am no longer allowed to add pictures to line items without upgrading to the most expensive plan for an extra $100 a month. We only have 5 users and will never be interested in the additional features with the grow plan. It feels very wrong that Jobber would only give this option for $200 a month when numerous other softwares offer pictures for under $100 a month.
Antwoord van Jobber Software
Hi Marcus, thank you for taking the time to share your feedback. It's wonderful that you're finding Jobber easy to use in running your day-to-day operations, and that you're enjoying the scheduling features.
We are always eager to learn about how we can improve, and we are very sorry to hear about your negative experience.
Our team would love the opportunity to directly discuss your product feedback, and better understand how these features would positively impact your business. Our support team is available from 8am-5pm MT, M-F at your convenience by phone (1-888-721-1115) or email ([email protected]). We would be happy to address your concerns about your subscription and feature changes.
Jobber - Veelgestelde vragen
Hieronder zie je enkele veelgestelde vragen over Jobber.
V. Welke prijsmodellen heeft Jobber te bieden?
Jobber kent de volgende prijsmodellen:
Vanaf: US$ 35,00/maand
Pricing model: Abonnement
Free Trial: Beschikbaar
V. Wat zijn de typische gebruikers van Jobber?
Jobber heeft de volgende typische klanten:
Zelfstandig ondernemer, 2-10, 11-50, 51-200, 201-500
V. Welke talen worden door Jobber ondersteund?
Jobber ondersteunt de volgende talen:
Engels
V. Biedt Jobber ondersteuning voor mobiele apparaten?
Jobber ondersteunt de volgende apparaten:
Android (mobiel), iPhone (mobiel), iPad (mobiel)
V. Met welke andere apps kan Jobber worden geïntegreerd?
Jobber kan worden geïntegreerd met de volgende toepassingen:
Authorize.Net, Braintree, Fundbox, Google Calendar, Mailchimp, PayPal, Quickbooks Online, Square Point of Sale, Stripe, Zapier
V. Welke mate van ondersteuning heeft Jobber te bieden?
Jobber biedt de volgende ondersteuningsopties:
E-mail/helpdesk, Veelgestelde vragen/forum, Kennisbank, Telefonische ondersteuning, Chatten
Gerelateerde categorieën
Bekijk alle softwarecategorieën die gevonden zijn voor Jobber.