Jobber - Overzicht
Wat is Jobber?
Jobber is een cloudgebaseerde oplossing voor buitendienstbeheer die is ontworpen voor kleine en middelgrote bedrijven. Jobber is ontworpen en gebouwd om snel te leren en gemakkelijk te gebruiken, en heeft alle tools en flexibele functies die nodig zijn om het werk gedaan te krijgen.
Jobber is ontworpen voor bedrijven met een buitendienst, zoals loodgieterij, landschapsarchitectuur en gazononderhoud, schoonmaakservice, computerreparatie, HVAC (heating, ventilation en air conditioning, verwarming, ventilatie en airconditioning), ongediertebestrijding elektriciens, klusjesmannen, tapijtreiniging en meer.
Jobber ondersteunt een breed scala aan geplande en niet-geplande werkstromen, met zowel eenmalige als terugkerende contractcapaciteiten. Het planningsrooster en de kaartweergave van Jobber zorgen ervoor dat teams volledig worden toegewezen en efficiënt worden gerouteerd.
Het factureringssysteem van Jobber is nauw geïntegreerd met het planningsplatform en biedt facturering met één klik van een of meer taken met tracking en rapportage waardoor een bedrijf elke keer wordt betaald. Veel gebruikers van Jobber elimineren de extra kosten van een boekhoudsysteem van derden.
Buitendienstbeheerders kunnen unieke klant- en opdrachtdetails in Jobber bijhouden. Van aangepaste velden tot aangepaste taakformulieren tot het toevoegen van notities en bijlagen, teams zijn voorbereid op de taak. Medewerkers hebben toegang tot de informatie die ze nodig hebben wanneer ze deze in het veld nodig hebben, en managers hebben een duidelijk overzicht van elke klant en elk bezoek.
Robuust en toch eenvoudig te gebruiken vanaf elk apparaat. Planning, offertes en facturering helpen bedrijven georganiseerd te blijven en zich te concentreren op het leveren van goed werk. Met toevoegingen en verbeteringen die bijna dagelijks worden aangebracht, is Jobber een actief en krachtig ontwikkeld cloudgebaseerd bedrijfssysteem voor buitendienstbedrijven.
Jobber - Overzicht
Prijzen
Prijsopties
Prijs-kwaliteitverhouding
---
Jobber - Functies
Markten
Verenigde Staten van Amerika, Canada, Verenigd Koninkrijk, Australië
Ondersteunde talen
Engels
Media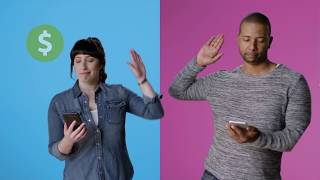 Jobber reviews
Jobber reviews
Prijs-kwaliteitverhouding
4,5
93%
heeft deze app aanbevolen
I first started using jobber almost 5 years ago when I decided to test out the free trial. Since that day, I have continued using the software and have grown my business over 400%. I think one of my favourite parts about jobber is the level of exceptional customer service; not only online but also in person. Additionally, my work flow for my business has improved a vast amount over the years. Invoicing: What used to take me hours, is now a simple 30 minute task. Quoting: What used to be done on a scrap piece of paper, is now done on my iPhone. Scheduling: What used to be done on excel, is now organized through the online calendar which can be accessed anywhere, anytime. Overall, I would recommend jobber to anyone running a service based business, and would be happy to answer any further questions.
---
My overall experience with Jobber has been quite positive as it helps me immensely run my business.
It is my OSS today. It assigns and tracks all work requests, quotes, jobs and tasks. It also does our invoicing and passes data nicely to Quickbooks for great financial reporting. I just wish I had more robust reporting features with it.
---
Over all experience has been great till the jobber app on my crews tablet stopped working and they have been dragging there feet on how it can get fixed.
---
Ease of use and quickly putting in jobs. Could do a lot better if their software handled client credit on account and texting freestyle and dropped their monthly payment to more reasonable price for small business to use.
---
Vergelijk de totaalscore met alternatieven
Vergelijk met alternatieven
Vergelijk gebruikersaanbevelingen met alternatieven
Vergelijk met alternatieven
Prijzen van Jobber
Prijzen van Jobber
Prijs-kwaliteitverhouding
Vergelijk scores voor prijs-kwaliteitverhouding met alternatieven
Vergelijk met alternatieven
Jobber - Functies
Jobber - Functies
Gegevens importeren en exporteren
Rapportage en statistieken
Vergelijk functiescores met alternatieven
Vergelijk met alternatieven
Categorieën
Jobber - Veelgestelde vragen
Jobber - Veelgestelde vragen
Hieronder zie je enkele veelgestelde vragen over Jobber.
V. Welke prijsmodellen heeft Jobber te bieden?
Jobber kent de volgende prijsmodellen:
Vanaf: US$ 29,00/maand
Prijsmodel: Abonnement
Gratis proef: Beschikbaar
V. Wat zijn de voornaamste functies van Jobber?
We hebben geen informatie over functies van Jobber
V. Wat zijn de typische gebruikers van Jobber?
Jobber heeft de volgende typische klanten:
Klein bedrijf, Freelancers, Middelgroot bedrijf
V. Welke talen worden door Jobber ondersteund?
Jobber ondersteunt de volgende talen:
Engels
V. Biedt Jobber ondersteuning voor mobiele apparaten?
Jobber ondersteunt de volgende apparaten:
Android, iPhone, iPad
V. Met welke andere apps kan Jobber worden geïntegreerd?
Jobber kan worden geïntegreerd met de volgende toepassingen:
Authorize.net, Braintree, Mailchimp, NiceJob, PayPal, QuickBooks Online, QuickBooks Online, QuickBooks Online Advanced, Square Point of Sale, Stripe
V. Welke mate van ondersteuning heeft Jobber te bieden?
Jobber biedt de volgende ondersteuningsopties:
Veelgestelde vragen, Forum, Kennisbank, Online ondersteuning, Telefonische ondersteuning, Video-instructies