Vend - Overzicht
Wat is Vend?
Vend is het enige POS-systeem voor succes in de detailhandel, van 1 winkel tot 100+. Het wordt gebruikt door detailhandelaren van alle soorten en maten om de ultieme klantervaring te creëren en verkoop, voorraad, klanten en meer te beheren.
Het is snel, intuïtief en werkt op elk apparaat, zodat jij je kunt concentreren op het tevredenstellen van je klanten en niet op je technologie. Of je nu op een Mac, pc of iPad werkt, het responsieve verkoopscherm van Vend werkt goed en ziet er geweldig uit. Vend werkt offline, zodat je zelfs als het internet uitvalt, kunt doorgaan met verkopen. Vend hersynchroniseert automatisch je verkopen zodra je weer online bent.
Vend werkt met een breed scala aan hardware. Steek simpelweg een netwerkbonnetjesprinter in het stopcontact, sluit een barcodescanner aan en je bent klaar. Het kan zelfs werken met printers, kassaladen en streepjescodescanners die je al bezit.
*NIEUW* Klanten kunnen bij hun winkel inchecken op hun mobiele telefoon en betalen met hun PayPal-account. Bereik meer dan 100 miljoen PayPal-gebruikers en leer je klanten beter kennen.
Begin vandaag nog met een gratis 30-daagse proefversie van Vend. Geen creditcard vereist. Geen verplichtingen.
Vend - Overzicht
Prijzen
Prijsopties
Prijs-kwaliteitverhouding
---
Vend - Functies
Markten
Verenigde Staten van Amerika, Canada, Verenigd Koninkrijk, Australië
Ondersteunde talen
Engels
Media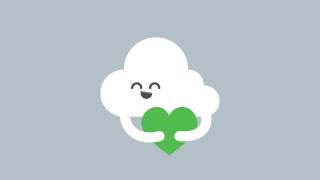 Vend reviews
Vend reviews
Prijs-kwaliteitverhouding
4,2
86%
heeft deze app aanbevolen
Vend is a POS Platform that has helped us run our business smoothly. We love the ease of configuration and customization that is available. Looking forward to our growth expansion, we have concluded that we have made a right selection for a POS platform. It is a basically a Plug & Play installation for a new site with minor issues for a start up new store once you have your business running under Vend.
---
The simplicity to set up the inventory does save our staff a lot of time. The integration for the receipt printer, payment terminal, and cash drawer is also pretty simple. And if you run into any issues, the customer supports were also quick to respond. If you are an entrepreneur who just opened shop, I'd recommend going with Vend.
---
We have been using Vend for 2 years in a retail shop.
Cons;
Beware Employers if you want your staff to enter in "new stock" no matter how junior they maybe they will be able to see all you sales history totals daily monthly, your financial health. Are you ok with that ?
If you don't have many new stock items then that may be fine, but in my case we have new products monthly so all my staff get to see how the business is doing and they see the big amounts of money coming in leading to discussions and justifications about the expenses with union delegates. Would you as an employer really want that, all your sensitive business data out there for all who enter in new stock to see ?? Would you be ok with a competitor finding out you business health ? I,m not. !!
Moving forward what I would like to see in Vend is a stock entry window, or a class just above general cashiers but, below managers for stock entry and stock management, creating new items etc.
Well that is my only Con .
(Pros)
If that mentioned above is not a problem for you then the rest of Vend is great !!!
Download it and try it out for free, see if it is for you .
For me sadly, it's a deal breaker and after two years I'm looking for another POS solution.
---
Thorough reporting, cost effective, reduces our workload. Easier management of inventory.
---
Being able to set up quickly, access from the cloud and use on multiple devices are jut some of the benefits to me.
---
Vergelijk de totaalscore met alternatieven
Vergelijk met alternatieven
Vergelijk gebruikersaanbevelingen met alternatieven
Vergelijk met alternatieven
Prijzen van Vend
Prijzen van Vend
Prijs-kwaliteitverhouding
Vergelijk scores voor prijs-kwaliteitverhouding met alternatieven
Vergelijk met alternatieven
Vend - Functies
Vend - Functies
Gegevens importeren en exporteren
Integratie van sociale media
Rapportage en statistieken
Vergelijk functiescores met alternatieven
Vergelijk met alternatieven
Categorieën
Vend - Veelgestelde vragen
Vend - Veelgestelde vragen
Hieronder zie je enkele veelgestelde vragen over Vend.
V. Welke prijsmodellen heeft Vend te bieden?
Vend kent de volgende prijsmodellen:
Vanaf: US$ 99,00/maand
Prijsmodel: Abonnement
Gratis proef: Beschikbaar
V. Wat zijn de voornaamste functies van Vend?
We hebben geen informatie over functies van Vend
V. Wat zijn de typische gebruikers van Vend?
Vend heeft de volgende typische klanten:
Klein bedrijf, Grote ondernemingen, Non-profit, Middelgroot bedrijf
V. Welke talen worden door Vend ondersteund?
Vend ondersteunt de volgende talen:
Engels
V. Welke prijsmodellen heeft Vend te bieden?
Vend kent de volgende prijsmodellen:
Abonnement
V. Biedt Vend ondersteuning voor mobiele apparaten?
Vend ondersteunt de volgende apparaten:
iPad
V. Met welke andere apps kan Vend worden geïntegreerd?
Vend kan worden geïntegreerd met de volgende toepassingen:
Collect Loyalty, Deputy, Orderhive, QuickBooks Online, Stitch Labs, Timely, Unleashed Software, Workato, Xero, ecomdash
V. Welke mate van ondersteuning heeft Vend te bieden?
Vend biedt de volgende ondersteuningsopties:
Veelgestelde vragen, Forum, Kennisbank, Online ondersteuning, Telefonische ondersteuning, Video-instructies