Asana - Overzicht
Wat is Asana?
Asana is een oplossing voor werkbeheer die teamsamenwerking en communicatie mogelijk maakt. Gebruik Asana om initiatieven te beheren, projecten op te zetten en vervolgens taken te creëren binnen deze projecten. Wijs taken toe aan je teamleden, voeg ze toe als taakvolgers, deel projecten of vermeld je teamleden in taakopmerkingen om iedereen op de hoogte te houden.
Met Asana heb je geen spreadsheet of e-mail meer nodig om samen te werken en te communiceren over projecten. Deel aantekeningen over taakomschrijvingen en upload bijlagen naar taken, volg en zoek openbare taken, combineer gerelateerde taken met één klik, organiseer taken op prioriteit, bepaal je workflow, ontvang meldingen over updates en taakvoltooiingen en voeg opleveringsdatums toe aan taken. Vervolgens ontvang je meldingen voor alle taken waaraan je bent toegewezen, werk dat belangrijk voor je is of projecten waar je lid van bent in je Asana-inbox.
Asana stelt teams in staat om taken te plannen en organiseren en de voortgang van elk teamlid te volgen. De meerdere werkruimten bieden je een plaats om meerdere teams, projecten en taken te organiseren en op de hoogte te blijven van de voortgang zonder talloze e-mails over en weer te sturen.
De mobiele app van Asana voor iOS en Android biedt toegang tot Asana, waar je ook bent. Je kunt in Asana ook programmatisch gegevens toevoegen en openen via een eenvoudige REST API.
Asana - Overzicht
Prijzen
Prijsopties
Prijs-kwaliteitverhouding
---
Asana - Functies
Markten
Verenigde Staten van Amerika, Canada, Verenigd Koninkrijk, Australië, China
en nog 5 andere
, India, Japan, Duitsland, Brazilië, Mexico
Ondersteunde talen
Duits, Engels, Frans, Japans, Portugees, Spaans
Media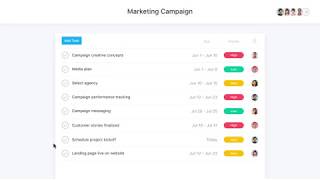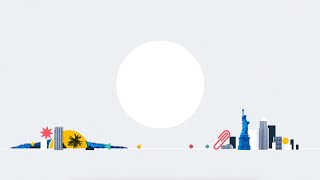 Asana reviews
Asana reviews
Prijs-kwaliteitverhouding
4,4
90%
heeft deze app aanbevolen
Asana is the best way to organize my work and share project status with clients
Easy to use on desktop and mobile
---
Outstanding. My primary goal using Asana was to replace the traditional procedure manual with something more robust and dynamic. The ability to schedule, repeat, and assign tasks means I complete and and forget it and until I'm reminded on the next cycle. Everything I need is contained in the project.
---
The first thing I find it very useful is that it helps a lot to manage my time and set priorities for different tasks. Because of its ability to be in different projects features, it will be quite handy for the ones who involve in different teams of a company like HR, Project Management.
---
Big uptick in efficiency for our team, especially when members set their own schedules and everyone can see it so it keeps them accountable. It's a good bridge between oldschool project management styles with a timeline and agile styles leaving flexibility for a team to decide whats best for them.
---
Asana has helped us to improve processes and communications. With the team clearly seeing where they're getting involved and also being notified of when they must jump in, productivity has increased. We can clearly track projects, small or large, and leave notes and questions whenever it's needed. Our corporation decided to stop using other tools and switch to Asana. The first steps were a bit rough but in a week everybody started to share the things they were learning and 2 weeks later everybody was used to it. With every chance we have we use it for more complex tasks and projects, and so far we are really thankful for the change. I must say that if we were a small company we probably wouldn't need all the flexibility Asana offers. Some of the competitors are more than enough for a small portion of the cost. But if your team is big enough and projects are very complex and frequent, Asana is the right tool for you to simplify it all as you always dreamed of.
---
Vergelijk de totaalscore met alternatieven
Vergelijk met alternatieven
Vergelijk gebruikersaanbevelingen met alternatieven
Vergelijk met alternatieven
Prijzen van Asana
Vergelijk scores voor prijs-kwaliteitverhouding met alternatieven
Vergelijk met alternatieven
Asana - Functies
Asana - Functies
Gegevens importeren en exporteren
Gemeenschappelijke werkruimte
Rapportage en statistieken
Vergelijk functiescores met alternatieven
Vergelijk met alternatieven
Categorieën
Asana - Veelgestelde vragen
Asana - Veelgestelde vragen
Hieronder zie je enkele veelgestelde vragen over Asana.
V. Welke prijsmodellen heeft Asana te bieden?
Asana kent de volgende prijsmodellen:
Vanaf: € 10,99/maand
Prijsmodel: Gratis, Abonnement
Gratis proef: Beschikbaar
V. Wat zijn de voornaamste functies van Asana?
We hebben geen informatie over functies van Asana
V. Wat zijn de typische gebruikers van Asana?
Asana heeft de volgende typische klanten:
Klein bedrijf, Grote ondernemingen, Non-profit, Freelancers, Middelgroot bedrijf
V. Welke talen worden door Asana ondersteund?
Asana ondersteunt de volgende talen:
Duits, Engels, Frans, Japans, Portugees, Spaans
V. Welke prijsmodellen heeft Asana te bieden?
Asana kent de volgende prijsmodellen:
Gratis, Abonnement
V. Biedt Asana ondersteuning voor mobiele apparaten?
Asana ondersteunt de volgende apparaten:
Android, iPhone, iPad
V. Met welke andere apps kan Asana worden geïntegreerd?
Asana kan worden geïntegreerd met de volgende toepassingen:
Bitium, Cronforce, DEEP Intranet, Dropbox Business, Glip, Hubstaff, SeamlessGov, Slack, Usersnap, Zapier
V. Welke mate van ondersteuning heeft Asana te bieden?
Asana biedt de volgende ondersteuningsopties:
Veelgestelde vragen, Forum, Kennisbank, Online ondersteuning, Video-instructies