Over Unleashed
Unleashed Software is een krachtige cloudgebaseerde tool voor voorraadbeheer waarmee bedrijven hun voorraad nauwkeurig in realtime kunnen beheren.
Unleashed beschikt over voorraadbeheer en rapportage, zodat je gemakkelijk al je voorraadbewegingen kunt verwerken, van inkoop tot productie en verkoop. Dankzij realtime rapporten en workflows zijn bewerkingen flexibel en eenvoudig te beheren.
Je gegevens zijn veilig, zelfs als je computer verloren of gestolen is. Van alle gegevens wordt dagelijks een back-up gemaakt en alle verbindingen met Unleashed worden beveiligd via 256-bit SSL-versleuteling.
Unleashed is een eenvoudig en intuïtief hulpmiddel voor bedrijven en integreert met verschillende software voor e-commerce, verkooppunten en boekhouding om je een end-to-end bedrijfsoplossing te bieden.
Prijzen vanaf:
US$ 349,00/maand
Gratis versie

Gratis proef

Abonnement
Top 5 alternatieven voor Unleashed
Klanten
Freelancers

Kleine bedrijven

(2-50)

Middelgrote bedrijven

(51-500)

Grote ondernemingen

(500 en meer)
Implementatie
Cloudgebaseerd

On-premise
Markten
Verenigde Arabische Emiraten, Australië, Canada, China, Duitsland , Verenigd Koninkrijk, India, Japan, Nieuw-Zeeland, Singapore, Verenigde Staten, Zuid-Afrika en nog 7 andere
Prijzen vanaf:
US$ 349,00/maand
Gratis versie

Gratis proef

Abonnement
Top 5 alternatieven voor Unleashed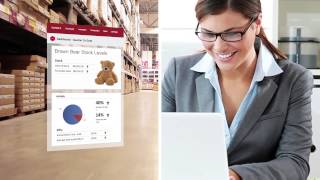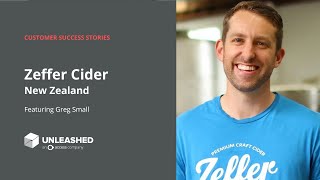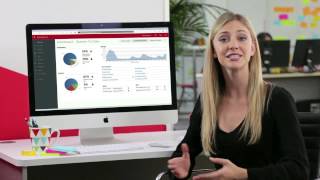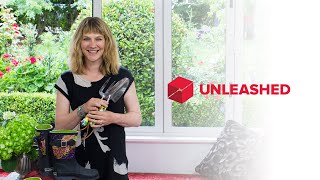 Totaal aantal functies van Unleashed: 91
API
Aandelenbeheer
Aanpasbare rapporten
Aanpasbare sjablonen
Aanpasbare velden
Activiteiten volgen
Activiteitendashboard
Audittrail
Backorderbeheer
Barcode/Ticket Scanning
Beheer van meerdere kanalen
Beheer van ontvangstbewijzen
Beheer van productievoorraad
Beheer van retailvoorraad
Bestellingen bijhouden
CRM
Catalogiseren/categoriseren
Compliancebeheer
Contactendatabase
Distributiebeheer
Drukken van streepjescodes
Elektronische betalingen
Etiketten drukken
Factureren
Factuurbeheer
Factuurverwerking
Financiële analyse
Gebruikersbeheer
Gegevens importeren en exporteren
Gegevenssynchronisatie
Import- en exportbeheer
Inkoop en ontvangst
Inkooporderbeheer
Integratie in de administratie
Integraties van derden
Inventarisatie
Itembeheer
Kanaalbeheer
Kitting
Klantgeschiedenis
Kortingsbeheer
Kosten bijhouden
Leveranciersbeheer
Levering volgen
MES
Magazijnbeheer
Materiaallijsten
Meerdere valuta's
Mobiele toegang
Multilocatie
Nabestellingbeheer
Offertes
Orderbeheer
Orderinvoer
Orders afhandelen
Orderverwerking
Productidentificatie
Productie bijhouden
Productiebeheer
Rapportage en analyse
Rapportage en statistieken
Realtime analyse
Realtime controle
Realtime gegevens
Realtime rapportage
Realtime updates
Receptenbeheer
Retourbeheer
SKU- en UPC-codes
Serienummers volgen
Sourcingbeheer
Streepjescodeherkenning
Streepjescodes/RFID
Toegangsopties/machtigingen
Traceerbaarheid
Vatenbeheer
Verkooporders
Verkoopprognose
Verkooppunt
Verkooprapporten
Vervoersbeheer
Verzendetiketten
Voorraad bijhouden
Voorraad bijvullen
Voorraadauditing
Voorraadbeheer
Voorraadoptimalisatie
Waarschuwingen/Meldingen
Workflowbeheer
Zoeken/filteren
eCommerce-beheer
Infor LN
#0 alternatief voor Unleashed
Infor LN is een wereldwijde ERP-cloudoplossing voor complexe kleine en grote productiebedrijven die snelle en kosteneffe...
Katana Manufacturing ERP
#1 alternatief voor Unleashed
Moderne productie- en voorraadsoftware voor kleine en schaalbare bedrijven. Visuele interface en een realtime masterplan...
MYOB Advanced Business
#2 alternatief voor Unleashed
MYOB Advanced is a cloud based ERP for businesses across Australia and New Zealand, with sophisticated tools for...
Cin7 Omni
#3 alternatief voor Unleashed
Cin7 maakt complexe detailhandel en groothandel eenvoudig, met alles-in-één voorraadbeheer, POS, directe EDI-integratie...
Prijs-kwaliteitverhouding
---
Heb je Unleashed al?
Softwarekopers hebben je hulp nodig! Productreviews helpen anderen om goede beslissingen te nemen.
5 van 281 reviews worden weergegeven
Sector: Verzekeringen
Bedrijfsgrootte: 5.001-10.000 werknemers

Dagelijks

1+ jaar

lang gebruikt
Bron van de reviewer
Totaalscore
Prijs-kwaliteitverhouding

Gebruiksgemak

Waarschijnlijkheid van aanbeveling

9.0

/10
A perfect platform for inventory management
Beoordeeld op 21-8-2018
Pluspunten
This is a superb application which helps you to manage your inventory effectively and efficiently. It allows you to track your stock details in real-time across different locations. It helps you in taking better data-driven business decisions. Its interface is very simple as well as supportive as one can operate it by using training resources. It allows you to prepare invoices without having stock in your system. It is one of the reliable applications I have ever seen and in addition, it is very easy to introduce it to new employees. It consists of numerous attributes. It gives you the full value of the money spent on it as its functionality is very good. It provides excellent management functionality. It is very quick and effective in its working. It also supports CRM (Customer Relationship Management).
Minpunten
This application is not so much flexible as its UI is very complex, overwhelming complexity, etc. It is not customizable which leads to the lack of functionality. It has some problems in adjusting dates as it is very difficult in real-time tracking of stock. Some users want this application to be integrated with Xero as well as US shipping integration like ship station, etc.
Dagelijks

1+ jaar

lang gebruikt
Bron van de reviewer
Totaalscore
Prijs-kwaliteitverhouding

Gebruiksgemak

Klantenondersteuning

Waarschijnlijkheid van aanbeveling

10.0

/10
Don't think about it, just do it.
Beoordeeld op 2-5-2018
Pluspunten
Unleashed is nothing short of amazing. We deal with importing goods from continents all over the world all batched in varying volumes, which was a total headache. We went from 15+ spreadsheets to something so slick it has greatly reduced my time needed. In fact, when I added up the time to manage the spreadsheets it totalled 248hrs per year. Learning the terminology was a bit tricky, to begin with, and with our many bulk products breaking down to smaller units it took a while to get everything into the system but with the help of the unleashed team and the training program, I have everything in the system running and I would not look back. I only wish I did it sooner. Don't think about it, just do it.
Minpunten
Terminology is a bit hard to figure out if you are new to this field. It would be great if there was an android based app as well! You can use the site online but its not as slick as the iphone app.
Sector: Design en ontwerp
Bron van de reviewer
Accurate and scalable but with many issues
Beoordeeld op 29-10-2014
The best thing about this software is that it rests solely on spreadsheets (integration with many...
The best thing about this software is that it rests solely on spreadsheets (integration with many systems) and that it's very accurate. Apart from that it is very slow and clunky- poor UI design, extremely counterintuitive. The support was good only at the beginning and only now we are beginning to see the limitations and weird quirks of Unleashed e.g. you cannot filter (xero sync) sales/purchase orders based on warehouse code/ location. For a company with two branches which are sharing stock but have separate accounting it can get really hard trying to work around that, and definitely isn't scalable at this point. Detailed sync configuration with xero and others(e.g. additional toggles), new UI with three times less buttons- options should embedded where they are needed and not all lumped in few categories in a strange fashion, separate account for sales and purchases, product code sync to xero etc. could make this app great. Also what was shocking to me personally was that a company which makes well over $700K a month cannot keep it's basic documentation in order (field definition pdf's for import templates), and that's the kind of documentation the user uses more than any other... it's badly written, ambiguous, confusing and out of date.
Pluspunten
- ability to import spreadsheet with many parameters
- scallable (provided the time consuming issues are resolved)
- extremely accurate
Minpunten
- very, very poor user interface, extremely counterintuitive
- one account for sales and purchases
- outdated documentation
- static exchange rates
- very slow (when mentioned they are in denial)
Antwoord van Unleashed Software
Hi Marcin,
Thanks for the feedback on your experience using Unleashed. We are continually working on improving our customers user experience with Unleashed, and feedback on how we can achieve this is always welcome and appreciated.
We are currently in the process of redeveloping our User Interface, and have recently updated our help documentation. Refreshed field definitions are expected to be rolled out in the next release, and further work to the Xero integration is on our roadmap.
We pride ourselves on our customer support, and consistently achieve high satisfaction rates, so we're sorry to hear your experience wasn't satisfactory. However we are always keen to know where we can improve - if you'd like to provide further feedback on your experience with our support team, please email [email protected]
Anders

2+ jaar

lang gebruikt
Bron van de reviewer
Totaalscore
Prijs-kwaliteitverhouding

Gebruiksgemak

Klantenondersteuning

Waarschijnlijkheid van aanbeveling

8.0

/10
Unleashed support is exceptional with the team going to all lengths to resolve issues and...
Beoordeeld op 12-10-2017
Pluspunten
Unleashed is logical in its use and the design means it is easy to find everything. It has the functionality to cover most business operations. The pricing is good and I like that Premium Support is required for just four months. Most clients have their operational queries sorted by then. It provides clear and concise information about product sales. The integration with Shopify saves so much time as orders don't need to be manually entered. This is a great feature with businesses moving more online.
Minpunten
The removal of negative inventory. Most clients require this feature even if just to overcome timing of getting new stock arrivals recorded. It's somewhat inflexible when purchase orders have been placed and invoice arrives with a different purchase price. The item prices cannot be amended. The Dashboard sales figure is based on sales order completion date rather than sales order actual date. This creates a discrepancy in sales between Unleashed and Xero.
Dagelijks

1+ jaar

lang gebruikt
Bron van de reviewer
Totaalscore
Prijs-kwaliteitverhouding

Gebruiksgemak

Klantenondersteuning

Waarschijnlijkheid van aanbeveling

9.0

/10
Making our lives easier and more productive
Beoordeeld op 27-2-2017
Pluspunten
Unleashed made it so much easier for us to do away with the 5 different spreadsheets and allowed us to accuratelt manage our complex supply chain and importantly free up a lot of my time. When mixed with Xero I feel very confident in the financial and management reports we produce. We're much more productive as a business because of it.
Minpunten
Although the software does well at adapting to the majority of our business needs there are a few requirements that we don't have a good work around for.
Mainly, we sell our beer in our own kegs that we need to keep track of. There is no easy way of keeping track of which kegs go to which customer and also when they have been returned.
Unleashed - Veelgestelde vragen
Hieronder zie je enkele veelgestelde vragen over Unleashed.
V. Welke prijsmodellen heeft Unleashed te bieden?
Unleashed kent de volgende prijsmodellen:
Vanaf: US$ 349,00/maand
Prijsmodel: Abonnement
Gratis proef: Beschikbaar
V. Wat zijn de typische gebruikers van Unleashed?
Unleashed heeft de volgende typische klanten:
Zelfstandig ondernemer, 2-10, 11-50, 51-200, 201-500, 501-1.000, 1.001-5.000
V. Welke talen worden door Unleashed ondersteund?
Unleashed ondersteunt de volgende talen:
Engels
V. Biedt Unleashed ondersteuning voor mobiele apparaten?
Unleashed ondersteunt de volgende apparaten:
Android (mobiel), iPhone (mobiel)
V. Met welke andere apps kan Unleashed worden geïntegreerd?
Unleashed kan worden geïntegreerd met de volgende toepassingen:
Adobe Commerce, BigCommerce, Crossfire, GeoNext, OneSaas, QuickBooks Online Advanced, Quickbooks Online, SalesforceIQ, Shopify, Starshipit, Vend, WooCommerce, Xero, Zapier
V. Welke mate van ondersteuning heeft Unleashed te bieden?
Unleashed biedt de volgende ondersteuningsopties:
E-mail/helpdesk, Veelgestelde vragen/forum, Kennisbank, Telefonische ondersteuning, Chatten
Gerelateerde categorieën
Bekijk alle softwarecategorieën die gevonden zijn voor Unleashed.