Mailchimp
Platform voor e-mail- en reclamemarketing automation
Over Mailchimp
MailChimp is een platform voor marketing automation waarmee je e-mail- en advertentiecampagnes kunt opstellen, verzenden en analyseren. Gebruikers ontvangen volledige transparantie van campagnes, e-mailtracering, zicht op succes- en klikfrequenties, genereren van aangepaste rapporten, beheer van abonnees en niet-abonnees. Met MailChimp kun je aangepaste sjablonen aanmaken en tegelijkertijd kiezen uit een reeks vooraf gemaakte sjablonen en campagnes.
Het MailChimp-platform is ook beschikbaar op freemium - je kunt maximaal 12.000 e-mails sturen naar 2000 abonnees (maandelijks) zonder enige financiële verplichting. De meeste functies, waaronder toegang tot het verzenden van workflows voor marketingautomatisering en de mogelijkheid om advertentiecampagnes te maken, zijn gratis beschikbaar voor gebruikers. Met de mobiele toepassing MailChimp kun je campagnes aanmaken en verzenden, abonnees beheren, je accountactiviteit bijhouden en nog veel meer.
Kies uit talloze integraties en webservices om je werkstroom te stroomlijnen, klantgegevens te synchroniseren, meer inkomsten te genereren en je bedrijf te laten groeien. Koppel je winkel aan MailChimp om orderinformatie vast te leggen, gerichte campagnes aan te maken, productopvolgingen te automatiseren en gepersonaliseerde ordermeldingen te verzenden. MailChimp biedt ondersteuning via een online kennisbank en technische ondersteuning via e-mail en live chats om gebruikers te helpen met eventuele vragen die zich kunnen voordoen.
Gratis versie

Gratis proef

Abonnement
Top 5 alternatieven voor Mailchimp
Klanten
Freelancers

Kleine bedrijven

(2-50)

Middelgrote bedrijven

(51-500)

Grote ondernemingen

(500 en meer)
Implementatie
Cloudgebaseerd

On-premise
Markten
Australië, Brazilië, Canada, China, Duitsland , Spanje, Frankrijk, Verenigd Koninkrijk, India, Japan, Mexico, Verenigde Staten en nog 7 andere
Ondersteunde talen
Engels, Frans, Portugees (Brazilië), Spaans
Gratis versie

Gratis proef

Abonnement
Top 5 alternatieven voor Mailchimp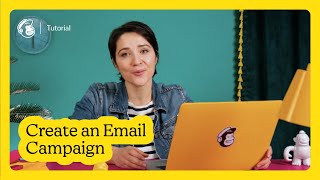 Totaal aantal functies van Mailchimp: 135
A/B-tests
API
Aanbevelingen
Aanpasbare CTA's
Aanpasbare formulieren
Aanpasbare sjablonen
Aanpasbare velden
Abonneebeheer
Abonnementsbeheer
Activiteiten volgen
Activiteitendashboard
Afbeeldingenbibliotheek
Afmeldingendatabase
Archiveren en retentie
Aselecte indeling
Autoresponders
Behavioral targeting
Beheer van e-mailcampagnes
Beheer van mailinglijsten
Beheer van meerdere accounts
Beheer van meerdere kanalen
Bestemmingspagina's en webformulieren
Bewaking
Bewaking van sociale media
Bijhouden van klantenactiviteit
CAN SPAM-compliance
Campagneanalytics
Campagnebeheer
Campagnesegmentering
Campaign tracking
Communicatie via meerdere kanalen
Contactendatabase
Contentbeheer
Conversies bijhouden
Customer journey mapping
Dashboard
Distributie via meerdere kanalen
Doelgroeptargeting
Door gebeurtenissen geactiveerde acties
Drip -campagnes
Dynamische inhoud
E-mailbeheer
E-maildistributie
E-mailmarketing
E-mails bijhouden
E-mailsjablonen
Engagement tracking
Enquêtes opstellen
For iPad Devices
Formuliergenerator
Geautomatiseerd publiceren
Geautomatiseerde planning
Gedeelde inboxes
Gedragsanalyse
Gegevens importeren en exporteren
Gegevenssynchronisatie
Gegevensverzameling via meerdere kanalen
Geolocatie
Geotargeting
Integratie van sociale media
Integraties van derden
Interactie bijhouden
Kanaalbeheer
Klantenaccounts
Klantendatabase
Klantenonderzoeken
Klantensegmenten
Klantprofielen
Klikken bijhouden
Lead nurturing
Leads genereren
Leads vastleggen
Leadsegmentering
Lijstbeheer
Live chatten
Locatie bijhouden
Locatieonderzoek
Logica voor overslaan
Marketing via meerdere kanalen
Marketingautomatisering
Marketingkalender
Massa-sms
Meerdere campagnes
Meerdere gebruikersaccounts
Mobiele enquête
Mobiele retargeting
Mobiele toegang
Multivariaat testen
Offline antwoorden verzamelen
Ondersteuning voor audio/beelden/video
Ontwerpbeheer
Orderbeheer
Personalisatie
Postplanning
Prestatiemeetwaarden
Publicatieopties
ROI Tracking
Rapportage en analyse
Rapportage en statistieken
Realtime analyse
Realtime bewerken
Realtime controle
Realtime gegevens
Realtime meldingen
Realtime rapportage
Referenties bijhouden
Responsief
Responsquota
Responsvalidatie
Retargeting via sociale media
Samenwerkingstools
Segmentering
Simple Mail Transfer Protocol (SMTP)
Sjabloonbeheer
Slepen en neerzetten
Social advertising
Social marketing
Sociale promotie
Spamblokkering
Takenlijst
Teammanagement
Tools voor gegevensanalyse
URL's aanpassen
Voor mobiel geoptimaliseerde e-mails
Vraagstructuren
Vragen doorsluizen
Vragenbibliotheek
WYSIWYG-editor
Waarschuwingen/Meldingen
Website-integratie
Websitebezoekers bijhouden
Workflowbeheer
Zoeken/filteren
Zoekmachinemarketing
eCommerce-beheer
Constant Contact
#1 alternatief voor Mailchimp
Of je nu meer klanten wilt bereiken, meer producten wilt verkopen of simpelweg je passie met de wereld wilt delen,...
Sendinblue
#2 alternatief voor Mailchimp
SendinBlue-gebruikers waarderen de eenvoudige en krachtige tools voor het beheren van e-mailmarketingcampagnes,...
ActiveCampaign
#3 alternatief voor Mailchimp
Verbonden e-mailmarketing, marketing automation, CRM en accountbeheer voor bedrijven die contact willen maken met...
AWeber
#4 alternatief voor Mailchimp
Verander passieve prospecten in loyale klanten met tools van AWeber voor e-mailmarketing en automatisering met live...
Prijs-kwaliteitverhouding
---
Heb je Mailchimp al?
Softwarekopers hebben je hulp nodig! Productreviews helpen anderen om goede beslissingen te nemen.
Schrijf een review!
5 van 15.469 reviews worden weergegeven
Mailchimp - Veelgestelde vragen
Hieronder zie je enkele veelgestelde vragen over Mailchimp.
V. Welke prijsmodellen heeft Mailchimp te bieden?
Mailchimp kent de volgende prijsmodellen:
Vanaf: US$ 0,00
Prijsmodel: Gratis versie
Gratis proef: Beschikbaar
V. Wat zijn de typische gebruikers van Mailchimp?
Mailchimp heeft de volgende typische klanten:
Zelfstandig ondernemer, 2-10, 11-50, 51-200, 201-500, 501-1.000, 1.001-5.000
V. Welke talen worden door Mailchimp ondersteund?
Mailchimp ondersteunt de volgende talen:
Engels, Frans, Portugees (Brazilië), Spaans
V. Biedt Mailchimp ondersteuning voor mobiele apparaten?
Mailchimp ondersteunt de volgende apparaten:
Android (mobiel), iPhone (mobiel), iPad (mobiel)
V. Met welke andere apps kan Mailchimp worden geïntegreerd?
Mailchimp kan worden geïntegreerd met de volgende toepassingen:
123FormBuilder, 40Nuggets, AWeber, Accelo, Accumulus, ActiveCampaign, Acuity Scheduling, AdRoll, Administrate Training Management, Adobe Commerce, Agile CRM, Aircall, Airtable, AlertBot, AllClients, Antavo, AnyMeeting, Asana, AskNicely, Automate.io, Barilliance, Basecamp, Batchbook, BigCommerce, BigContacts, Bitrix24, Bizness Apps, Bizzabo, Blackbaud CRM, BookSteam, Bookeo, Booker, Box, Brightpearl, Buffer, CS-Cart, Calendly, Call Loop, Capsule, ChannelAdvisor, Chargebee, Chargify, Checkfront, Cin7, Cliently, Clio, Clover, Commerce Cloud, Commerce Sciences, ConnectWise Manage, Constant Contact, Contactually, ConvertKit, Copper, CoreCommerce, Customer Thermometer, Cyfe, Dasheroo, Datafield, Daylite for Mac, Debitoor, Desk.com, DialMyCalls, Dolibarr, Drip, Drupal, EZ Texting, Easypromos, Ecwid, Efficy CRM, Epos Now, Eventbrite, Evernote Teams, Exsalerate CRM, Fishbowl, Fliptop, Formstack Forms, Fresh Relevance, FreshBooks, Freshdesk, Freshsales, Front, FullContact, Futurelytics, Geckoboard, Get Satisfaction, GetResponse, GitHub, Gmail, GoTo Webinar, Google Analytics 360, Google Calendar, Google Contacts, Google Forms, Groove, Grow, Help Scout, Highrise, HipChat, Hootsuite, HubSpot CRM, HubSpot Marketing Hub, Insightly, Instagram, Instapage, Intercom, Joomla, Jotform, Justuno, Keap, Kindful, Kissmetrics, Klipfolio, Kustomer, LeadDyno, LeadMaster, LemonStand, Lightspeed Retail, LinkedIn Sales Navigator, LinkedIn for Business, LiveAgent, LiveChat, MailMunch, Mailchimp Transactional Email, MailerLite, MakePlans, Maropost Commerce Cloud, Membrain, Meta for Business, Microsoft 365, Microsoft Excel, Mindbody, Mojo Helpdesk, Musqot, Myphoner, Neon CRM, NetSuite, NetSuite CRM, Nexternal, Nimble, Nutshell, Olark, OnePageCRM, OpenCart, Operations Hub, OptinMonster, OroCRM, Ortto, Outreach, PayPal, Perkville, PersistIQ, Pipedrive, Pipeline, Pipeliner CRM, Podio, PrestaShop, Privy, Propeller CRM, QuickBooks Online Advanced, QuickTapSurvey, Quickbooks Online, Quotient, Recurly, SAP Customer Data Cloud, Sage Business Cloud Accounting, SalesSeek, Salesforce Sales Cloud, Salesforce Service Cloud, SalesforceIQ, Salesmate, Scoop.it, Scoro, Segment, Shift4Shop, ShipStation, ShopKeep, Shopify, SimpleTexting, Skyvia, Slack, Smartsheet, Squarespace, Stripe, SugarCRM, SurveyMonkey, Teamgate, Teamleader, Teamwork, Teamwork Desk, Todoist, Trello, TrenDemon, Trustpilot, Twilio, Twitter, Typeform, Unbounce, Volusion, Vtiger CRM, Weclapp, Weebly, Wisepops, Wishpond, Wistia, Wix, WooCommerce, WordPress, Workato, Workbooks, Wufoo, X-Cart, Xero, Yapsody, Zapier, Zendesk, Zendesk Sell, Zoho CRM, Zoho Forms, Zyprr, amoCRM, dotloop, iCloud, noCRM.io
V. Welke mate van ondersteuning heeft Mailchimp te bieden?
Mailchimp biedt de volgende ondersteuningsopties:
E-mail/helpdesk, Veelgestelde vragen/forum, Kennisbank, 24/7 (contact met medewerker), Chatten
Gerelateerde categorieën
Bekijk alle softwarecategorieën die gevonden zijn voor Mailchimp.