ActiveCampaign - Overzicht
Wat is ActiveCampaign?
Stuur gerichte campagnes, onderhoud je contacten en automatiseer je verkoop- en marketingprocessen.
ActiveCampaign is een intelligent platform dat het gemakkelijk maakt om marketing automation te benutten. Je kunt geavanceerde, geautomatiseerde marketingprocessen ontwerpen die tijd besparen en extra inkomsten voor je bedrijf genereren.
Je kunt een follow-up maken die zich aanpast aan het gedrag van je klanten, zodat je automatisch het perfecte bericht op het perfecte moment verstuurt. Door berichten te versturen die aansluiten bij de interesses van je klanten, raken ze meer betrokken en reageren ze sneller. Het resultaat is tevreden klanten en hogere conversies.
Je kunt prachtige e-mailcampagnes maken die converteren met de intuïtieve e-mailontwerper van ActiveCampaign. Alle e-mailsjablonen zijn volledig mobiel, zodat ze er geweldig uitzien op de mobiele telefoon of tablet van je klanten.
Je kunt de geïntegreerde verkoop-CRM gebruiken om je verkoopprocessen te automatiseren. Je bespaart tijd door repetitieve taken te automatiseren. Je blijft georganiseerd door taken automatisch te laten aanmaken als reactie op belangrijke gebeurtenissen, zoals het ontvangen van een e-mail van een contact met een open deal. Je kunt je e-mailaccount koppelen zodat e-mails van je contacten automatisch worden gekoppeld aan het dealgegeven. Zodat je alle informatie die je hebt, kunt consolideren en zo georganiseerd kunt blijven.
Ontdek waarom duizenden marketeers upgraden naar ActiveCampaign en hoe intelligente marketing- en verkoopprocessen je bedrijf kunnen helpen groeien.
ActiveCampaign - Overzicht
Prijzen
Prijsopties
Prijs-kwaliteitverhouding
---
ActiveCampaign - Functies
Markten
Verenigde Staten van Amerika, Canada, Verenigd Koninkrijk, Australië, China
en nog 3 andere
, India, Japan, Duitsland
Ondersteunde talen
Chinees (Vereenvoudigd), Deens, Nederlands, Engels, Fins
en nog 7 andere
, Frans, Duits, Indonesisch, Italiaans, Portugees, Spaans, Turks
Media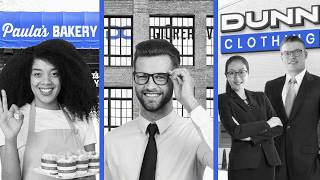 ActiveCampaign reviews
ActiveCampaign reviews
Prijs-kwaliteitverhouding
4,5
92%
heeft deze app aanbevolen
As a startup founder, It is really difficult to choose the right platform to commit with. You have free options and very expensive ones. So Active campaign was a great option for me, right on the sweet spot.
Their customer success team is the best. I have had three on boarding one-on-one calls where they have understood my business and helped me with all the setup, resources and best practices to start using it the best way possible.
It is a very robust system, I only use the email automation, segmentation and I am starting to use their CRM, but the posibilites are endless. So far I love it
---
We are using Mailblue, which is a certified partner of ActiveCampaign and makes their software available in my native language and with Dutch support. This makes it quite easy to get support when you need it. We were looking for a tool with e-mail, automation and lead scoring features. As we didn't have any in-house knowledge about these (especially the tools), I've done some research. ActiveCampaign came out as the tool with the best functionalities for the best price (through Mailblue). This made me decide to start a demo, and eventually get the software. So far, it does exactly what I need and at this time it doesn't cost me a lot of time to figure out how to use it. The only thing is we currently don't really use the lead scoring mechanism as it needs a lot of tweaking (on our side). But as all other features are working really well for me, we're still happy users of the software.
---
Initially we were thrilled with AC due to it's ease of use and speed. However, recently we ran into a major issue that suddenly started showing up, and is preventing us from moving forward on a vital project. We used the chat, and initially the guy on the chat told us it was the fault of another vendor we had integrated with. After going back and forth, he agreed to look into it, and asked for a bit more information. I went to collect that, and when I came back, the chat had ended. Furthermore, when I tried starting a new chat, it said "chat is offline, you will have to send an email." I noticed that the chat was disconnected and chat went offline at exactly 12 pm Pacific time, corresponding with lunchtime. This is crazy! Who goes offline in the middle of a chat with customers who pay over $200/month for software just so they can take their lunch break exactly on time?
Now I'm really wondering, can I trust AC when it counts? Because this kind of software is expensive enough and complex enough that it absolutely requires good support. So far, I'm not impressed. (Previous less critical support inquiries were eventually answered, but not particularly quickly).
---
training training training. I have been trialling and training how to use this product the whole 12 months or so Ive been using it
---
My business is still small but growing and I know that there is a lot more to tap into for what ActiveCampaign can do but I have been very happy with it so far. When I was deciding who to go with, I researched many of the options that were popular and this one just seemed like the best one. Now a couple years later, I'm seeing more and more people praising it and what it can do. That's got me thinking I made the right choice. I mean, I figured at the time that it was the right choice but I'm seeing that validated by other's comments, too.
---
Vergelijk de totaalscore met alternatieven
Vergelijk met alternatieven
Vergelijk gebruikersaanbevelingen met alternatieven
Vergelijk met alternatieven
Prijzen van ActiveCampaign
Prijzen van ActiveCampaign
Prijs-kwaliteitverhouding
Vergelijk scores voor prijs-kwaliteitverhouding met alternatieven
Vergelijk met alternatieven
ActiveCampaign - Functies
ActiveCampaign - Functies
Beheer van e-mailmarketing
Gegevens importeren en exporteren
Integratie van sociale media
Marketing via meerdere kanalen
Rapportage en statistieken
Vergelijk functiescores met alternatieven
Vergelijk met alternatieven
Categorieën
ActiveCampaign - Veelgestelde vragen
ActiveCampaign - Veelgestelde vragen
Hieronder zie je enkele veelgestelde vragen over ActiveCampaign.
V. Welke prijsmodellen heeft ActiveCampaign te bieden?
ActiveCampaign kent de volgende prijsmodellen:
Vanaf: US$ 15,00/maand
Prijsmodel: Abonnement
Gratis proef: Beschikbaar
V. Wat zijn de voornaamste functies van ActiveCampaign?
We hebben geen informatie over functies van ActiveCampaign
V. Wat zijn de typische gebruikers van ActiveCampaign?
ActiveCampaign heeft de volgende typische klanten:
Klein bedrijf, Grote ondernemingen, Openbare diensten, Non-profit, Freelancers, Middelgroot bedrijf
V. Welke talen worden door ActiveCampaign ondersteund?
ActiveCampaign ondersteunt de volgende talen:
Chinees (Vereenvoudigd), Deens, Nederlands, Engels, Fins, Frans, Duits, Indonesisch, Italiaans, Portugees, Spaans, Turks
V. Welke prijsmodellen heeft ActiveCampaign te bieden?
ActiveCampaign kent de volgende prijsmodellen:
Abonnement
V. Biedt ActiveCampaign ondersteuning voor mobiele apparaten?
ActiveCampaign ondersteunt de volgende apparaten:
Android, iPhone, iPad
V. Met welke andere apps kan ActiveCampaign worden geïntegreerd?
ActiveCampaign kan worden geïntegreerd met de volgende toepassingen:
Bitium, Capsule, Instapage, LiveChat, Nimble, OnePageCRM, Pipeliner CRM, Survicate, WorkBook, Zendesk
V. Welke mate van ondersteuning heeft ActiveCampaign te bieden?
ActiveCampaign biedt de volgende ondersteuningsopties:
Veelgestelde vragen, Forum, Kennisbank, Online ondersteuning, Telefonische ondersteuning, Video-instructies