Alumio is het integratieplatform voor digitale handel.
Over Alumio
Alumio is een cloudgebaseerde iPaaS (Integration Platform as a Service) zonder code voor digitale handel. Het helpt bij het creëren van integraties tussen twee of meer systemen, zonder enige code en via een gebruiksvriendelijke interface. De iPaaS van Alumio centraliseert al je integraties en gegevens op één platform en helpt bij het elimineren van datasilo's en het versnellen van processtromen tussen systemen voor verbeterde digitale groei.
Alumio biedt een toekomstbestendige oplossing voor bedrijven die op zoek zijn naar snelle, flexibele en betrouwbare integraties tussen ERP-systemen, e-commerceplatforms, software voor marketing automation en zelfs oplossingen voor machine learning/AI. Kiezen voor Alumio betekent kiezen voor een schaalbare, veilige en conforme omgeving om je systemen en gegevensintegraties te verwerken. Deze oplossing helpt je de controle te krijgen over je integraties en gegevens, het helpt je bedrijfsprocessen te digitaliseren en te automatiseren, versnelt de besluitvorming en stimuleert betere bedrijfsresultaten.
Markten
Andorra, Verenigde Arabische Emiraten, Afghanistan, Antigua en Barbuda, Anguilla, Albanië, Armenië, Angola, Antarctica, Argentinië, Amerikaans-Samoa, Oostenrijk, Australië, Aruba, Åland, Azerbeidzjan, Bosnië en Herzegovina, Barbados, Bangladesh, België, Burkina Faso, Bulgarije, Bahrein, Burundi, Benin, Saint-Barthélemy, Bermuda, Brunei, Bolivia, Caribisch Nederland, Brazilië, Bahama's, Bhutan, Bouveteiland, Botswana, Belarus, Belize, Canada, Cocoseilanden, Congo-Kinshasa, Centraal-Afrikaanse Republiek, Congo-Brazzaville, Zwitserland, Ivoorkust, Cookeilanden, Chili, Kameroen, China, Colombia, Costa Rica, Cuba, Kaapverdië, Curaçao, Christmaseiland, Cyprus, Tsjechië, Duitsland, Djibouti, Denemarken, Dominica, Dominicaanse Republiek, Algerije, Ecuador, Estland, Egypte, Westelijke Sahara, Eritrea, Spanje, Ethiopië, Finland, Fiji, Falklandeilanden, Micronesia, Faeröer, Frankrijk, Gabon, Verenigd Koninkrijk, Grenada, Georgië, Frans-Guyana, Guernsey, Ghana, Gibraltar, Groenland, Gambia, Guinee, Guadeloupe, Equatoriaal-Guinea, Griekenland, Zuid-Georgia en Zuidelijke Sandwicheilanden, Guatemala, Guam, Guinee-Bissau, Guyana, Hongkong SAR van China, Heard en McDonaldeilanden, Honduras, Kroatië, Haïti, Hongarije, Indonesië, Ierland, Israël, Isle of Man, India, Brits Indische Oceaanterritorium, Irak, Iran, IJsland, Italië, Jersey, Jamaica, Jordanië, Japan, Kenia, Kirgizië, Cambodja, Kiribati, Comoren, Saint Kitts en Nevis, Noord-Korea, Zuid-Korea, Koeweit, Kaaimaneilanden, Kazachstan, Laos, Libanon, Saint Lucia, Liechtenstein, Sri Lanka, Liberia, Lesotho, Litouwen, Luxemburg, Letland, Libië, Marokko, Monaco, Moldavië, Montenegro, Saint-Martin, Madagaskar, Marshalleilanden, Noord-Macedonië, Mali, Myanmar (Birma), Mongolië, Macau SAR van China, Noordelijke Marianen, Martinique, Mauritanië, Montserrat, Malta, Mauritius, Maldiven, Malawi, Mexico, Maleisië, Mozambique, Namibië, Nieuw-Caledonië, Niger, Norfolk, Nigeria, Nicaragua, Nederland, Noorwegen, Nepal, Nauru, Niue, Nieuw-Zeeland, Oman, Panama, Peru, Frans-Polynesië, Papoea-Nieuw-Guinea, Filipijnen, Pakistan, Polen, Saint-Pierre en Miquelon, Pitcairneilanden, Puerto Rico, Palestijnse gebieden, Portugal, Palau, Paraguay, Qatar, Réunion, Roemenië, Servië, Rusland, Rwanda, Saoedi-Arabië, Salomonseilanden, Seychellen, Soedan, Zweden, Singapore, Sint-Helena, Slovenië, Spitsbergen en Jan Mayen, Slowakije, Sierra Leone, San Marino, Senegal, Somalië, Suriname, Zuid-Soedan, Sao Tomé en Principe, El Salvador, Sint-Maarten, Syrië, Eswatini, Turks- en Caicoseilanden, Tsjaad, Franse Gebieden in de zuidelijke Indische Oceaan, Togo, Thailand, Tadzjikistan, Tokelau, Oost-Timor, Turkmenistan, Tunesië, Tonga, Turkije, Trinidad en Tobago, Tuvalu, Taiwan, Tanzania, Oekraïne, Oeganda, Kleine afgelegen eilanden van de Verenigde Staten, Verenigde Staten, Uruguay, Oezbekistan, Vaticaanstad, Saint Vincent en de Grenadines, Venezuela, Britse Maagdeneilanden, Amerikaanse Maagdeneilanden, Vietnam, Vanuatu, Wallis en Futuna, Samoa, Jemen, Mayotte, Zuid-Afrika, Zambia, Zimbabwe en nog 244 andere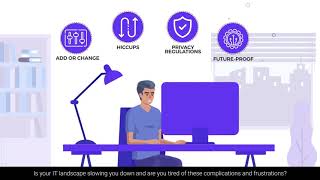 Totaal aantal functies van Alumio: 47
API
Active Directory-integratie (AD)
Activiteitendashboard
Administratie
Aggregeren en publiceren van gegevens
Beheer van gegevensopslag
Bewaking
CRM
Clouddata-integratie
Configureerbare workflow
Dashboard
Databaseondersteuning
Dataconnectors
ERP
ETL
Geautomatiseerde planning
Gebruikersbeheer
Gegevens importeren en exporteren
Gegevens vastleggen en overdragen
Gegevensbeveiliging
Gegevensextractie
Gegevenssynchronisatie
Gegevenstoewijzing
Gegevensvisualisatie
Integratie in de administratie
Integratiebeheer
Integratiebeheer
Integraties van derden
Meerdere gegevensbronnen
QuickBooks-integratie
Rapportage en analyse
Realtime analyse
Realtime controle
Realtime gegevens
Realtime meldingen
Realtime updates
SSL-beveiliging
Toegangsopties/machtigingen
Verkooppunt
Voorgedefinieerde connectors
Waarschuwingen / Escalatie
Waarschuwingen/Meldingen
Webservices
Website-integratie
Workflowbeheer
Zoeken/filteren
eCommerce-beheer
Anypoint Platform
#1 alternatief voor Alumio
Anypoint Platform™ is een uniform, flexibel integratieplatform dat de meest uitdagende verbindingsproblemen oplost. ...
Celigo Integrator.io
#2 alternatief voor Alumio
Celigo is iPaaS (Integration Platform-as-a-Service) software die is ontworpen om organisaties te helpen integreren en...
Jitterbit
#3 alternatief voor Alumio
Met het Jitterbit API-integratieplatform kunnen bedrijven snel SaaS-, lokale en cloudtoepassingen verbinden en...
APPSeCONNECT
#4 alternatief voor Alumio
APPSeCONNECT is an intelligent iPaaS which easily interconnects your business applications.
Prijs-kwaliteitverhouding
---
Heb je Alumio al?
Softwarekopers hebben je hulp nodig! Productreviews helpen anderen om goede beslissingen te nemen.
Schrijf een review!
5 van 13 reviews worden weergegeven
Sector: Computersoftware
Bedrijfsgrootte: 10.000+ werknemers

Maandelijks

2+ jaar

lang gebruikt
Bron van de reviewer
Totaalscore
Prijs-kwaliteitverhouding

Gebruiksgemak

Klantenondersteuning

Waarschijnlijkheid van aanbeveling

10.0

/10
Integration solution - how it should be!
Beoordeeld op 7-3-2022
The Alumio team supports your project from start to finish. This is key. They rock!
The Alumio team supports your project from start to finish. This is key. They rock!
Pluspunten
Alumio is one of the most flexible integration software out there. We have done a detailed comparison between Alumio and MuleSoft for HP inc. (global eCommerce supporting Adobe "Magento" Commerce). On all levels, Alumio and MuleSoft both scored very high - HP stated Alumio is a true Enterprise Software Integration Bus Solution. And this was the same when recommending using Alumio at Liverpool Football Club, who needed a flexible integration to their so what unknown ERP system. Alumio did the job without any issues.
Minpunten
Every software solution has its own dos and don'ts. Nothing is perfect. And mostly depends on the business requirements and knowledge of your development team. Make sure there is the correct match and you are set for success. The software is as powerful as the knowledge of your team. It extends your team not the other way around.
Redenen om over te stappen op Alumio
Go to market with Alumio is more flexible and has great TCO compared to others. And keep in mind what best supports your developers. In the end, they need to build and support it.
Sector: Internet
Bedrijfsgrootte: 201-500 werknemers

Dagelijks

2+ jaar

lang gebruikt
Bron van de reviewer
Totaalscore
Prijs-kwaliteitverhouding

Gebruiksgemak

Klantenondersteuning

Waarschijnlijkheid van aanbeveling

10.0

/10
Alumio's iPaaS for quick and cost-effective Future-proof Integrations.
Beoordeeld op 25-10-2021
We are using Alumio's iPaaS for a couple of years now. Our overall experience has been very good....
We are using Alumio's iPaaS for a couple of years now. Our overall experience has been very good. We really like their experience in Digital Commerce in combination with a lot of ERPs.
The iPaaS allows us to quickly integrate complex business processes. We especially like that we are 100% flexible, the monitoring and logging features are great, the API Plugins for SAP and Dynamics are creating great value for our customers and the pricing is very reasonable and 100% transparant for us and our customers.
Alumio's pricing model allows partners, enterprise customers and SME Companies to be ready for Digital Growth!
Pluspunten
The API Plugins for SAP and Dynamics, in combination with the Integration Templates for Magento, Drupal, Commercetools, Adobe Marketo, Akeneo and Pimcore allow us to deliver fully integrated digital experience within a couple of weeks.
Alumio's no-code integration platform delivers an easy-to-use Interface, which can be used by our technical project managers and juniors. This makes managing integrations incredible flexible and scalable.
By implementation an iPaaS in the IT landscape of our customer, we ensure that they are compliant to privacy regulations, are ready for Future growth.
Minpunten
Alumio chooses to have an user-interface which has limit drag-and-drop features to create integrations. We first missed this.... After using Alumio iPaaS for a couple of years now, we totally understand this approach and like it. It prevents a tangled web of graphical lines and give us ultimate flexibility.
Redenen om voor Alumio te kiezen
Pricing and Complex Java software.
Redenen om over te stappen op Alumio
Their Expertise and Connector Packages on Digital Commerce, Pricing and the Integration Tools that enables flexible integrations modification.
Sector: Detailhandel
Bedrijfsgrootte: 2-10 werknemers

Dagelijks

6-12 maanden

lang gebruikt
Bron van de reviewer
Totaalscore
Prijs-kwaliteitverhouding

Gebruiksgemak

Klantenondersteuning

Waarschijnlijkheid van aanbeveling

8.0

/10
Our business seamlessly touches base with the Alumio solution everyday.
Beoordeeld op 19-4-2022
The awesome team and software of Alumio helps ColorHub grow even more without lying awake over...
The awesome team and software of Alumio helps ColorHub grow even more without lying awake over integrating with some big prospects rusty ERP. Just send us the API credentials and we'll manage :)
Pluspunten
ColorHub enables online focussed brands to launch their private label paint without dirty hands. Alumio enables us to do everything that is needed to send colorful packages to the endclient without this person knowing that it is ColorHub doing all the work. Alumio is the linking party between the ERP, carrier and ecommerce platform. When doing dropshipping for several parties, each with their own specific paint colors and labels on the can all data needs to be accurate and transformed to the same trusted structure. That's where Alumio really shines.
More over:
- It's a scalable solution in terms of number of integrations, reporting, monitoring, managing of integrations and just sheer calculating power.
- Alumio offers a secure solution that makes you able to be GDPR compliant and reduce risk
- There is a great support team helping you out with any glitch in the running software or question during the built of your integration
Minpunten
Nothing much, just some nice to haves:
- Being able to publish statistics to a public dashboard (valuable for any hands on team)
- We would love to be able to offer a whitelabel endpoint for sending orders showing our own domain
Sector: Informatietechnologie en -diensten
Bedrijfsgrootte: 51-200 werknemers

Dagelijks

1+ jaar

lang gebruikt
Bron van de reviewer
Totaalscore
Prijs-kwaliteitverhouding

Gebruiksgemak

Klantenondersteuning

Waarschijnlijkheid van aanbeveling

9.0

/10
Software that allows you to focus on the important part: Business Logic
Beoordeeld op 10-2-2022
Integrations are a complex subject. A lot of work a developer would do on an integration is...
Integrations are a complex subject. A lot of work a developer would do on an integration is 'bootstrapping' - almost superfluous work that would be mostly the same for every implementation. However, since every system you're connecting to might just be slightly different, it's really hard to automate the process or reuse your work. Take even something like authorization: most APIs use a header 'bearer' token, but some don't put their authorization in a header but in the query string. Or use a complicated Oauth system with FIVE DIFFERENT KEYS (looking at you, Akeneo).
For the end-user, all of this is just "radio static". They - rightly - don't care. But before we used Alumio, about half of our developer's time was wasted on this 'bootstrapping' of integrations. Alumio supports just about everything out of the box, meaning that we save time on this bootstrapping. Meaning we can use our time on the really important part of integrations: Business Logic.
The UI of Alumio allows easy access (and possible creation of-) to integrations, meaning it is easy to 'see' what is happening with the data within an integration. This is great for both our (technical) consultants as well as developers. Especially if you haven't made an integration yourself, it can be extremely difficult to understand - but Alumio makes this alot easier.
Overall, we are extremely happy with Alumio. Alumio allows us to help our customers grow, and allows us to focus on the really important parts of integrations
Pluspunten
The User Interface: for many connections/integrations, we don't have to call for a developer. Our non-developers can create & maintain these integrations. The amazing UI (with features like saving testdata and running tests on smaller transformers) and build-in transformation options are the reason for this.
The complexity: It's a fine balance to find how complex (and therefore difficult) a low-code platform should be. But integrations ARE complex, so limiting user options within the interface might make life easier but it would also limit what integrations could be made by non-developers. Alumio strikes the perfect balance - for most integrations, I do not need to write any code.
Bug-free: After a little over a year of working with Alumio, I've found just ONE bug. And that one was fixed within a month after I found it. That's a pretty amazing feat.
Minpunten
Documentation: Like all new products, documentation is both critical and one of the hardest parts to do right. Documentation (both in 'user guide' form and within the UI itself) is unfortunately still lacklustre. However, it's clear Alumio has focussed on this issue and is making headway.
Sector: Computersoftware
Bedrijfsgrootte: 11-50 werknemers

Dagelijks

1+ jaar

lang gebruikt
Bron van de reviewer
Totaalscore
Prijs-kwaliteitverhouding

Gebruiksgemak

Klantenondersteuning

Waarschijnlijkheid van aanbeveling

10.0

/10
Helping push boundaries in eCommerce in a scalable, flexible and future-proof
Beoordeeld op 11-1-2022
Alumio makes it easy for ShopWorks' customers to integrate with ERP, PIM, CRM systems and just...
Alumio makes it easy for ShopWorks' customers to integrate with ERP, PIM, CRM systems and just about any other software for digital growth. Apart from enabling the creation and management of integrations via a user-friendly interface, without any custom code, Alumio also makes it easy to interchange software without disrupting business continuity or data integrity. The in-built Monitoring and Logging features are great at detecting and helping resolve integration errors, and the platform features offer the flexibility to modify integrations as per business needs. Last but not least, Alumio makes it possible for ShopWorks customers to centralize all data across integrations in one central hub, which ensures better security and compliance.
Pluspunten
The convenience of being able to add, remove or replace software via a user-friendly interface, without any code and without any loss of data integrity, ensures faster time to market. The centralization and data normalization of all integrations, helps prevent data silos and give you full control over data. By caching data on its cloud-based streaming service, Alumio keeps integrations running regardless of system crashes. What's more, to improve eCommerce integrations with ERP systems, Alumio also offers special API Plugins for certain ERPs to install lacking web services that improve their eCommerce integrations.
Minpunten
Being a no-code integration platform designed to make integrations easy enough for Junior Developers or Data Experts to manage, via a user-friendly interface, Alumio's iPaaS also offers a wide array of complex features and tools to allow Senior developers the flexibility to create custom integrations. This can present quite the learning curve when using Alumio's iPaaS, requiring users to spend some time to discover the best way that Alumio works for their unique business case. If you skip the onboarding demo or detailed tutorials shared by Alumio, it could take you a while to become adept at managing integrations via the Alumio iPaaS.
Alumio - Veelgestelde vragen
Hieronder zie je enkele veelgestelde vragen over Alumio.
V. Welke prijsmodellen heeft Alumio te bieden?
Alumio kent de volgende prijsmodellen:
V. Wat zijn de typische gebruikers van Alumio?
Alumio heeft de volgende typische klanten:
Zelfstandig ondernemer, 2-10, 11-50, 51-200, 201-500, 501-1.000
V. Welke talen worden door Alumio ondersteund?
Alumio ondersteunt de volgende talen:
Engels
V. Biedt Alumio ondersteuning voor mobiele apparaten?
Alumio ondersteunt de volgende apparaten:
V. Met welke andere apps kan Alumio worden geïntegreerd?
Alumio kan worden geïntegreerd met de volgende toepassingen:
ACID Point of Sale, AFAS Software, Accelo, Act-On, Acumatica, Adobe Commerce, Akeneo PIM, Alibaba Cloud, Allegro, Amasty, Anaplan, Atera, BOXwise, BigCommerce, Bitrix24, BizzCloud, Brightpearl, CAFLOU, CANIAS ERP, CIMS, Cashr, Centric, Channable, ChannelEngine, CloudCraze, CloudSuite, Cloudfy, Competera, ConnectPOS, Contentserv, DataFeedWatch, Dolibarr, Dynamics 365, Dynamics 365 Business Central, ERPNext, Epicor, Ergonode, Exact Globe, Exact Online, Expandable, Global Shop Solutions, Instagram, Intershop, Jira, KORONA, Katana, Khaos Control, Klipfolio, Lengow, Lightspeed, Linnworks, Magento 2, Magestore, Marello, Microsoft Dynamics AX, Microsoft Power BI, Microsoft SQL Server, Miva, MplusKASSA, MySQL, NetSuite, Odoo, OptiPrice, Optiply, Oracle Eloqua, OrderWise, PandaDoc, Perfion PIM, Picqer, Pimberly PIM, Pimcore, PostgreSQL, PriceBeam, PriceWise, Proteus, QlikView, ROQQIO Commerce Cloud, Retail Unity, RetailVista, SAP S/4HANA, SRS, SYMSON, SYSPRO, Sendcloud, Shopify, Shopify Plus, Shopware, Sitecore, Slack, Spryker, SugarCRM, Sylius, Tableau, Teamleader, TrueERP, UNIT4 ERP, Veeqo, WooCommerce, WordPress, XL-ENZ, Yotpo, Zendesk, abas ERP, billbee, commercetools, dotdigital Engagement Cloud, eLucid, iZettle, inriver PIM
V. Welke mate van ondersteuning heeft Alumio te bieden?
Alumio biedt de volgende ondersteuningsopties:
E-mail/helpdesk, Veelgestelde vragen/forum, Kennisbank, Telefonische ondersteuning, 24/7 (contact met medewerker), Chatten
Gerelateerde categorieën
Bekijk alle softwarecategorieën die gevonden zijn voor Alumio.