GetResponse - Overzicht
Wat is GetResponse?
Maximaliseer de effectiviteit van je campagnes, zelfs nadat ze voltooid zijn met GetResponse e-mailintelligentie die is ontworpen om het volgen, meten en analyseren werkelijk aangenaam te maken. Neem slimme beslissingen binnen enkele minuten: vergelijk vervolgacties, meet siteconversies, segmenteer abonnees met één klik of bekijk fluctuaties per uur.
GetResponse - Overzicht
Prijzen
Prijsopties
Prijs-kwaliteitverhouding
---
GetResponse - Functies
Markten
Verenigde Staten van Amerika, Canada, Verenigd Koninkrijk, Australië
Ondersteunde talen
Engels
Media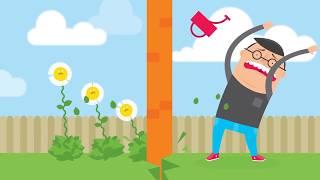 GetResponse reviews
GetResponse reviews
Prijs-kwaliteitverhouding
3,9
77%
heeft deze app aanbevolen
If you're an affiliate marketer and want to get started on your email campaigns quickly this is the best software out there. They have super easy set up and their automations are easy to build. They're of course seamlessly integrated with all the other known Lead capture tools as well.
---
Overall, our experience with GetResponse has been very positive. It is critical to segment your marketing tools from your back-end dependencies (MailChimp owns Mandrill!!!) and GetResponse has helped us succeed on that front without negatively impacting the end-user experience.
---
C'est un excellent outil pour toute petite entreprise à la recherche d'un logiciel d'emailing marketing.
Il permet de faire des wébinaire également ( mais ce n'est pas sa fonction première) J'ai vraiment beaucoup aimé la fonctionnalité glisser-déposer ça simplifie vraiment la vie .
Vous pouvez créer des e-mails promotionnels, des newsletters sans avoir à etre un champion de la technique ( ce qui n'est pas mon cas) .
Vous pouvez également partager votre compte pour le déléguer à un prestataire ou au un autre administrateur, vous choississez les fonctionnalités que vous acceptez de déléguer en gardant ainsi le contrôle sur votre compte.
---
5. Landing pages don't work on Internet Explorer and it takes 3 to 5 seconds to load them on Google Chrome (for one second you can see a landing page with original ugly fonts which is one of the software bugs I guess)
6. During our first meeting I specifically asked [SENSITIVE CONTENT HIDDEN] if customization is available for registration pages. She said yes. Later we found out that we can only use GetResponse registration form and cannot add custom fields to it. It was very important for us since we hoped to acquire more information about our attendees and use our own branding. She gave us misleading information. We had to create registration form by using landing pages which significantly reduced automation of the webinar (we had to set up reminders and thank you pages by ourselves) and eliminated calendar reminders for our webinars which significantly reduced our attendance rate.
7. There is a limit of 3 speakers.
8. You cannot prepare webinar room in advance. Each time during rehearsals we had to upload all materials (PPT, videos, polls etc.) 1 hour before the webinar which was quite inconvenient.
9. Our colleagues from China couldn't enter the webinar room, load the pages or had terrible connection during the webinar.
---
We are working in digital agency and we have lot of projects of digital promotion and leads generation. We Work for client separately and have to create multiple email campaign for business leads using fresh email data. GetResponse is best software for email marketing. We can create campaign and create list easily. It provide advance option to design page template and send emails directly to customer. All templates in GetResponse are mobile friendly. Overall GetResponse is good solution for business sales.
---
Vergelijk de totaalscore met alternatieven
Vergelijk met alternatieven
Vergelijk gebruikersaanbevelingen met alternatieven
Vergelijk met alternatieven
Prijzen van GetResponse
Vergelijk scores voor prijs-kwaliteitverhouding met alternatieven
Vergelijk met alternatieven
GetResponse - Functies
GetResponse - Functies
Gegevens importeren en exporteren
Integratie van sociale media
Marketing via meerdere kanalen
Rapportage en statistieken
Vergelijk functiescores met alternatieven
Vergelijk met alternatieven
Categorieën
GetResponse - Veelgestelde vragen
GetResponse - Veelgestelde vragen
Hieronder zie je enkele veelgestelde vragen over GetResponse.
V. Welke prijsmodellen heeft GetResponse te bieden?
GetResponse kent de volgende prijsmodellen:
Vanaf: US$ 15,00/maand
Prijsmodel: Abonnement
Gratis proef: Beschikbaar
V. Wat zijn de voornaamste functies van GetResponse?
We hebben geen informatie over functies van GetResponse
V. Wat zijn de typische gebruikers van GetResponse?
GetResponse heeft de volgende typische klanten:
Klein bedrijf, Grote ondernemingen, Openbare diensten, Non-profit, Freelancers, Middelgroot bedrijf
V. Welke talen worden door GetResponse ondersteund?
GetResponse ondersteunt de volgende talen:
Engels
V. Welke prijsmodellen heeft GetResponse te bieden?
GetResponse kent de volgende prijsmodellen:
Abonnement
V. Biedt GetResponse ondersteuning voor mobiele apparaten?
GetResponse ondersteunt de volgende apparaten:
Android, iPhone, iPad
V. Met welke andere apps kan GetResponse worden geïntegreerd?
GetResponse kan worden geïntegreerd met de volgende toepassingen:
Cyfe, Instapage, LiveAgent, LiveChat, Survicate, Wishpond, Zapier, Zendesk, Zoho CRM, Zoho SalesIQ
V. Welke mate van ondersteuning heeft GetResponse te bieden?
GetResponse biedt de volgende ondersteuningsopties:
Veelgestelde vragen, Kennisbank, Online ondersteuning, Telefonische ondersteuning, Video-instructies