Over Ravetree
Ravetree is an all-in-one work management solution for project-driven organizations and teams with tools for managing projects, time, resources, and clients. With features such as a custom dashboard, time and expense tracking, file management, commenting, invoice processing, agile capabilities, reporting, a client portal, and more, Ravetree aims to provide a full-featured solution for agile work management.
In order to unify teams and simplify communications Ravetree provides users with access to team comment feeds with attachments, @mentions, and sub-comments, as well as Kanban and Scrum custom workflows, request forms for submitting project ideas, real-time project progress tracking, and more. The drag and drop interface within the Kanban workflow tool allows team members to move work items along the workflow as tasks are completed or projects change. Permissions and approval processes can be customized by administrators to determine which team members have access to content and who has the final say on files and projects.
Maximize visibility and provide business transparency to all team members with Ravetree's automated alerts, timesheets, expense tracking, client database, reporting, and more. Team leaders can monitor and manage their employees with resource planning tools which provide insight into who is under and over utilized, real-time visibility into project progress with financial estimating, and agile tools such as sprints, backlog management, user stories, and more.
Prijzen vanaf:
US$ 29,00/maand
Gratis versie
Gratis proef
Abonnement
Top 5 alternatieven voor Ravetree
Voornaamste voordelen van Ravetree
Manage employees with Ravetree tools such as resource planning, time and expense tracking, vacation and leave tracking, calendar synchronization, performance reports, and more.
Utilize agile work management tools for teams including Kanban and Scrum workflow management boards which provide an overview of backlogged tasks, as well as active, completed, halted, and cancelled tasks and who they are assigned to.
Track expenses, create and process invoices, generate estimates and provide customers with access to this information through the self service client portal.
Customize settings within Ravetree such as permissions management, file approval process control, and personalized alerts and notifications to control how team members use and benefit from Ravetree tools.
Provide employees with self service access to enter time logs, view progress throughout the project, compare time estimates to logged time, and view reports on time logs, expenses, and more.
Markten
Australië, Canada, Verenigd Koninkrijk, Nieuw-Zeeland, Verenigde Staten
Prijzen vanaf:
US$ 29,00/maand
Gratis versie
Gratis proef
Abonnement
Top 5 alternatieven voor Ravetree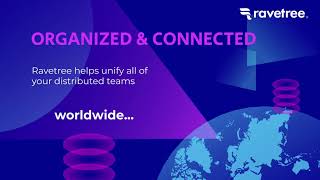 Totaal aantal functies van Ravetree: 218
@mentions
Aannemen van personeel
Aanpasbaar dashboard
Aanpasbare branding
Aanpasbare formulieren
Aanpasbare rapporten
Aanpasbare sjablonen
Aanpasbare velden
Aanvraagbeheer
Activiteit-/nieuwsfeed
Activiteiten van werknemers monitoren
Activiteiten volgen
Activiteitendashboard
Afbeeldingenbibliotheek
Afhankelijkheden bijhouden
Agile-methodiek
Audio-oproepen
Audittrail
Automatisering van bedrijfsprocessen
Backlog-beheer
Beheer van negatieve feedback
Beheer van problemen
Beheer van vergaderingen
Bestanden delen
Bestandsbeheer
Bestandsoverdracht
Beveiligde gegevensopslag
Bewaking
Bijhouden van vervaldatums
Brainstormen
Budgetbeheer
Budgettering/prognoses
CRM
Campagneanalytics
Campagnebeheer
Campagneplanning
Capaciteitsbeheer
Chatten/messaging
Communicatiebeheer
Compliance bijhouden
Configureerbare workflow
Contactenbeheer
Contentbeheer
Controle van goedkeuringsbeheer
Dagelijkse rapporten
Dashboard
Dashboards maken
Discussies / forums
Documentbeheer
Documenten controleren
Documenten opslaan
Doelen stellen en bijhouden
E-mailbeheer
E-mails omzetten naar taken
Elektronische betalingen
Enquêtes en feedback
Externe ondersteuning
Factureerbare en niet-factureerbare uren
Factureerbare items bijhouden
Factureren
Factuurbeheer
Financieel beheer
Formulierbeheer
Forum / Discussiebord
Fouten bijhouden
Gantt-/tijdlijnweergave
Gegevens importeren en exporteren
Gegevensvisualisatie
Goedkeuringswerkstroom
Grafieken maken
Grafische workfloweditor
Herinneringen
Ideeënbeheer
Integratie in de administratie
Integratiebeheer
Integraties van derden
Iteratiebeheer
KPI-controle
Kalenderbeheer
Kanban-bord
Kennisbeheer
Klantenbeheer
Klantendatabase
Klantenportal
Kleurcodes en -pictogrammen
Kosten van voltooiing bijhouden
Leveranciersbeheer
Live chatten
Markeren
Marketing via meerdere kanalen
Marketingautomatisering
Marketingkalender
Mediaplanning
Meerdere factureringstarieven
Meerdere projecten
Meerdere valuta's
Messaging
Mijlpalen bijhouden
Mobiele tijd bijhouden
Mobiele toegang
Multi-afdeling/project
Multi-board
No-code
Offertes
Ondersteuning van agile-software
Onkosten bijhouden
Online time bijhouden
Op rollen gebaseerde toestemmingen
Opdrachtenbeheer
Opmerkingen/notities
Orderbeheer
Overurenberekening
Overzichtsrapporten
Percentage-voltooid bijhouden
Personeelsbeheer
Personeelslijst
Personeelsplanning
Personeelsportal
Plannen
Planningtools
Portefeuillebeheer
Presentatietools
Prestatiemeetwaarden
Priorisering
Productiviteitsanalyse
Prognose
Prognoses
Projectadministratie
Projectbeheer
Projecten bijhouden
Projectplanning
Projectplanning
Projectplanning
Projectsjablonen
Projecttijd bijhouden
Projectworkflow
QuickBooks-integratie
Rapportage en analyse
Rapportage en statistieken
Rapportage van bezettingsgraad
Rapportage/projecten volgen
Realtime analyse
Realtime bewerken
Realtime chatten
Realtime controle
Realtime gegevens
Realtime meldingen
Realtime rapportage
Realtime updates
Releaseplanning
Resourcebeheer
Resources plannen
Retrospectievenbeheer
Risicobeheer
Roadmapping
Roadmaps van producten
Roosterbeheer
SSL-beveiliging
Samenwerkingstools
Schattingen
Scrum-ondersteuning
Sjablonen
Sjabloonbeheer
Slepen en neerzetten
Spreadsheetweergave
Sprint planning
Staafdiagram
Status bijhouden
Subtaken maken
Taak voor bovenliggend item
Taakbeheer
Taakplanning
Taakplanning
Taakvoortgang bijhouden
Taken bewerken en bijwerken
Taken importeren
Taken labelen
Takenbordweergave
Takenlijst
Teamkalenders
Teammanagement
Termijnbewaking
Terugkerende taken
Test- en kwaliteitscontrole
Tijd bijhouden
Tijd bijhouden per klant
Tijd bijhouden per project
Tijd en onkosten bijhouden
Tijdlijnbeheer
Tijdzones bijhouden
Timer
Toegang en controle op afstand
Toegangsopties/machtigingen
Toewijzing en planning van resources
Traditionele methodologieën
Trainingsbeheer
Uitgavenbeheer
Urenregistratie van werknemers
Vaardigheden bijhouden
Vakantie en verlof bijhouden
Veranderingsbeheer
Vereistenbeheer
Vergoedingenbeheer
Verkooppunt
Verlof bijhouden
Verlofaanvragen
Versiebheer
Visualisatie
Visueel workflowbeheer
Voorstellen genereren
Voortgang bijhouden
Voortgangsrapporten
Waarschuwingen/Meldingen
Werknemersdatabase
Workflowbeheer
Workflowconfiguratie
Ziekteverlof bijhouden
Zoeken/filteren
Wrike
#1 alternatief voor Ravetree
Wrike is een tool voor samenwerking en projectmanagement waarmee gebruikers projecten van begin tot eind kunnen...
Accelo
#2 alternatief voor Ravetree
Met Accelo kun je al je klantwerk beheren in één krachtige cloudgebaseerde oplossing - van prospect tot betaling en...
monday.com
#3 alternatief voor Ravetree
monday.com is een cloudgebaseerd Work OS, waar teams workflow-apps maken in enkele minuten om hun processen, projecten...
Celoxis
#4 alternatief voor Ravetree
De alles-in-één oplossing met bedrijfsbrede functies, aantrekkelijke dashboards, krachtige rapporten en veel aanpassings...
Prijs-kwaliteitverhouding
---
Heb je Ravetree al?
Softwarekopers hebben je hulp nodig! Productreviews helpen anderen om goede beslissingen te nemen.
Schrijf een review!
5 van 18 worden weergegeven
Sector: Administratie

Dagelijks

2+ jaar

lang gebruikt
Bron van de reviewer
Totaalscore
Prijs-kwaliteitverhouding

Gebruiksgemak

Klantenondersteuning

Waarschijnlijkheid van aanbeveling

10.0

/10
Ravetree is incredible, in capacity and functionality. Customer service is top-notch.
Beoordeeld op 17-10-2017
Ravetree practically runs our business!
Ravetree practically runs our business!
Pluspunten
Ravetree has transformed our business. Things that used to take multiple software and apps are now under one umbrella. The entire team loves Ravetree, and it's so amazingly powerful.
Minpunten
The only con I can say about Ravetree is that, since it has so many capabilities, it can be a bit overwhelming to start with. It's really best to take it gradually, as you learn all the system can do.
Sector: Informatietechnologie en -diensten
Bedrijfsgrootte: 11-50 werknemers

Dagelijks

1-5 maanden

lang gebruikt
Bron van de reviewer
Totaalscore
Prijs-kwaliteitverhouding

Gebruiksgemak

Klantenondersteuning

Waarschijnlijkheid van aanbeveling

7.0

/10
One stop workflow and project management
Beoordeeld op 27-9-2019
Great customer service and response time. Easy navigation and setup.
Great customer service and response time. Easy navigation and setup.
Pluspunten
Incorporates Sales, Project Management, Finances, task management and resource management all in one. The Agile functionality is key for our business and was the core reason it was selected above other vendors.
Overall view of tasks for teams across production and projects.
Minpunten
The CRM component does not fully integrate with the Projects. Once an opportunity has been converted it would be great to automatically trigger Project setup. Retainer functionality does not suit our needs entirely but we have a unique offering.
Redenen om over te stappen op Ravetree
The Agile functionality
Antwoord van Ravetree
Hello Hannelie. Thanks for writing a review of Ravetree. One feature that you may not be aware of is related to how projects integrate with our CRM. When you "win" a deal, Ravetree can automatically build out a project from a project template. In other words, Ravetree does automatically trigger project setup when a deal has been "won". We're happy to walk you through this feature if you'd like to learn more. Cheers!
Sector: Marketing en reclame
Bedrijfsgrootte: 2-10 werknemers

Dagelijks

1-5 maanden

lang gebruikt
Bron van de reviewer
Totaalscore
Prijs-kwaliteitverhouding

Gebruiksgemak

Klantenondersteuning

Waarschijnlijkheid van aanbeveling

0.0

/10
Be Warned
Beoordeeld op 17-6-2021
Pluspunten
The application has some great qualities, however many worked sporadically. On many occasions we reached out to support to ask why something was not working, only to be told it was working and instantly finding that it was (as if functions were being fixed as we mentioned them).
I did reach out when we were considering leaving and received a response I was quite shocked with.
The team responded with BYE and kicked us out of support completely. We were no longer able to contact them. SHOCKING support
Minpunten
The lack of stability and the appalling support.
Redenen om voor Ravetree te kiezen
Accelo is a fair superior product, we only switched based on cost as the team grew.
Antwoord van Ravetree
We banned this customer from our service after they repeatedly insulted our staff and made false accusations. They are the only customer we have ever banned from our service. All of our other reviews can speak to our outstanding customer service.
Sector: Marketing en reclame
Bedrijfsgrootte: 11-50 werknemers

Dagelijks

1+ jaar

lang gebruikt
Bron van de reviewer
Totaalscore
Prijs-kwaliteitverhouding

Gebruiksgemak

Klantenondersteuning

Waarschijnlijkheid van aanbeveling

9.0

/10
Human,
Beoordeeld op 17-10-2017
Over the past 5 years, we've utilized most/all of the leading project management systems and this...
Over the past 5 years, we've utilized most/all of the leading project management systems and this is the first time that we've been able to find a lasting and meaningful relationship. Perhaps it was just the right tool at the right time. But I prefer to believe it was the right tool that we could have found at any time...ideally several years earlier than we did so we could have avoided all that heartache with other tools.
Pluspunten
Ravetree feels like the perfect blend of being universal enough for the masses and customized for the individual peculiarities of a mid-market full-service advertising agency of 35 people (i.e. us). In addition, Customer rep has consistently delivered the human element of a technology/subscription delivery and made it feel like we were a priority at each at every turn.
Minpunten
It's nit-picking, but with technical updates and feature changes things inevitably break. That's completely understandable, but a little too often it has felt like we were the ones discovering those issues/bugs and we often lacked a heads up that change was upcoming.
Dagelijks

6-12 maanden

lang gebruikt
Bron van de reviewer
Totaalscore
Prijs-kwaliteitverhouding

Gebruiksgemak

Klantenondersteuning
I have enjoyed using Ravetree as a Project Management Software.
Beoordeeld op 24-4-2018
Pluspunten
What I like most is that you can easily track multiple projects, owners and milestones in a click of a button.
Minpunten
Sometimes, getting alerts can be difficult. If you miss an email, you may miss an update or a tag in Ravetree. I wish there was a more easily digestible dashboard when you login to review the updates related to your projects.
Antwoord van Ravetree
Hi Katie, we're glad that you're finding Ravetree useful.
One thing you may want to try out is our "Alerts" feature. Alerts allow you to create automated notifications that are sent to you when certain conditions are met. For example, you can receive an alert if you forgot to log time yesterday, or if you have work items or projects that are overdue. There are lots of possibilities for how you can set this up.
With regard to the dashboard, we welcome your feedback. There are dozens of dashboard widgets for you to choose from, but if you'd like to see something specific, the let us know¿we're happy to build out new features so you can achieve the highest level of success!
Ravetree - Veelgestelde vragen
Hieronder zie je enkele veelgestelde vragen over Ravetree.
V. Welke prijsmodellen heeft Ravetree te bieden?
Ravetree kent de volgende prijsmodellen:
Vanaf: US$ 29,00/maand
Prijsmodel: Abonnement
Gratis proef: Beschikbaar
Monthly: $39/user/month Quarterly: $34/user/month Yearly: $29/user/month Non-profits: $20/user/month
V. Wat zijn de typische gebruikers van Ravetree?
Ravetree heeft de volgende typische klanten:
2-10, 11-50, 51-200, 201-500, 501-1.000, 1.001+
V. Welke talen worden door Ravetree ondersteund?
Ravetree ondersteunt de volgende talen:
Engels
V. Biedt Ravetree ondersteuning voor mobiele apparaten?
Ravetree ondersteunt de volgende apparaten:
V. Met welke andere apps kan Ravetree worden geïntegreerd?
Ravetree kan worden geïntegreerd met de volgende toepassingen:
Box, Dropbox Business, Evernote Teams, Facebook for Business, GitHub, Gmail, Google Calendar, Google Contacts, Google Drive, Instagram, Microsoft Outlook, OneDrive, QuickBooks, Stripe
V. Welke mate van ondersteuning heeft Ravetree te bieden?
Ravetree biedt de volgende ondersteuningsopties:
E-mail/helpdesk, Veelgestelde vragen/forum, Kennisbank, Telefonische ondersteuning, Chatten
Gerelateerde categorieën
Bekijk alle softwarecategorieën die gevonden zijn voor Ravetree.