ExpensePoint - Overzicht
Wat is ExpensePoint?
ExpensePoint is een mobiele oplossing voor onkostenbeheer voor kleine ondernemingen tot grote multinationals, die de processen voor onkostendeclaraties van medewerkers volledig automatiseert. Functies omvatten het uitlezen van betaalbewijzen en afbeeldingen, goedkeuringsroutering, het uploaden van creditcards en beleidshandhaving. Het platform bedient alle internationale markten en is toegankelijk via elke webbrowser of mobiele apparaten met Android of iOS.
Met het cloudgebaseerde platform van ExpensePoint kunnen werknemers overal ter wereld onkostendeclaraties creëren, indienen, goedkeuren en verwerken. Nadat het rapport is opgesteld, wordt elke uitgave ingevoerd, gecategoriseerd en gecodeerd volgens de vereisten van de organisatie. Met de gebruikersinterface kunnen zakelijke creditcards rechtstreeks op het platform worden geladen. Gebruikers kunnen foto's van betaalbewijzen toevoegen aan elk onkostenitem of gescande afbeeldingen faxen, e-mailen of uploaden.
ExpensePoint informeert goedkeurders wanneer een rapport ter goedkeuring wordt ingediend. Zodra goedkeurders zijn aangemeld krijgen ze toegang tot alle gegevens van onkostendeclaraties, inclusief bijbehorende betaalbewijzen, uitgaven die niet onder het beleid vallen, en meer. Gebruikers kunnen zien hoeveel rapporten door hen moeten worden gecontroleerd, en verschillende weergaveopties tonen details voor elk regelitem. Gebruikers kunnen elk regelitem afzonderlijk weigeren of rapporten met één klik goedkeuren.
ExpensePoint - Overzicht
Prijzen
Prijsopties
Prijs-kwaliteitverhouding
---
ExpensePoint - Functies
Markten
Verenigde Staten van Amerika, Canada, Verenigd Koninkrijk, Australië, China
en nog 5 andere
, India, Japan, Duitsland, Brazilië, Mexico
Ondersteunde talen
Engels
Media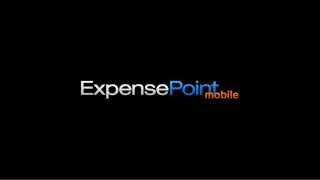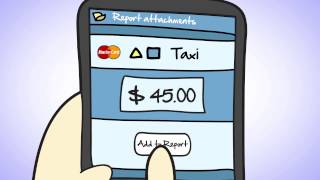 ExpensePoint reviews
ExpensePoint reviews
Prijs-kwaliteitverhouding
4,8
99%
heeft deze app aanbevolen
Each employee is able to assign their own expenses to the correct project and then break it out for the correct department expense. We have all of our transactions automatically uploaded into our system so I know if an employee forgets to turn in expenses. This is a very beneficial aspect of the software that I would not want to lose.
---
The support staff at Expense Point has been extremely helpful and always very quick to respond and resolve any issues I may have. Their customer service is very personal and professional. The ease and organization of communication regarding the expenses submitted between staff and myself has been an immense help for me. The ease of looking up and finding specific expenses is quick and easy.
---
The system freezes up when you try to create a report. To work around this, I put my receipts in the receipt "Wallet". When I try to create an expense, it links the wrong receipt with my entry. I wish they wouldn't have rushed to bring this system to market. Maybe a competitor of theirs will take their idea and actually make a program that works...
---
To be honest I wasn't looking to change expense reporting companies but I am so glad that we did. This product is easier and faster for the end user and cost us less each month.
[SENSITIVE CONTENT HIDDEN] has been my implementation specialist and she is great! Very knowledgeable, and friendly and no matter what I threw at her, she fixed it quickly.
---
The end user benefits tremendously from not having to carry multiple receipts in their possession.
The administrator doesn't have stack of paper sat on the desk
The accountant can automatically sync the claims with our ERP.
These are all savings of NVAT with no negative impact on our administration at all.
It's a win/Win
---
Vergelijk de totaalscore met alternatieven
Vergelijk met alternatieven
Vergelijk gebruikersaanbevelingen met alternatieven
Vergelijk met alternatieven
Prijzen van ExpensePoint
Prijzen van ExpensePoint
Prijs-kwaliteitverhouding
Vergelijk scores voor prijs-kwaliteitverhouding met alternatieven
Vergelijk met alternatieven
ExpensePoint - Functies
ExpensePoint - Functies
Gegevens importeren en exporteren
Integratie in de administratie
Rapportage en statistieken
Vergelijk functiescores met alternatieven
Vergelijk met alternatieven
Categorieën
ExpensePoint - Veelgestelde vragen
ExpensePoint - Veelgestelde vragen
Hieronder zie je enkele veelgestelde vragen over ExpensePoint.
V. Welke prijsmodellen heeft ExpensePoint te bieden?
ExpensePoint kent de volgende prijsmodellen:
Vanaf: US$ 7,50/maand
Prijsmodel: Abonnement
Gratis proef: Beschikbaar
V. Wat zijn de voornaamste functies van ExpensePoint?
We hebben geen informatie over functies van ExpensePoint
V. Wat zijn de typische gebruikers van ExpensePoint?
ExpensePoint heeft de volgende typische klanten:
Klein bedrijf, Grote ondernemingen, Middelgroot bedrijf
V. Welke talen worden door ExpensePoint ondersteund?
ExpensePoint ondersteunt de volgende talen:
Engels
V. Welke prijsmodellen heeft ExpensePoint te bieden?
ExpensePoint kent de volgende prijsmodellen:
Abonnement
V. Biedt ExpensePoint ondersteuning voor mobiele apparaten?
ExpensePoint ondersteunt de volgende apparaten:
Android, iPhone, iPad
V. Met welke andere apps kan ExpensePoint worden geïntegreerd?
ExpensePoint kan worden geïntegreerd met de volgende toepassingen:
Google Maps, QuickBooks Online Advanced, Sage Business Cloud Accounting
V. Welke mate van ondersteuning heeft ExpensePoint te bieden?
ExpensePoint biedt de volgende ondersteuningsopties:
Online ondersteuning, Telefonische ondersteuning, Video-instructies, Kennisbank, Veelgestelde vragen