MagaRental - Overzicht
Wat is MagaRental?
MagaRental is een cloudgebaseerde oplossing voor het beheer van vakantiewoningen waarmee eigenaren van meerdere accommodaties hun kortetermijnboekingen kunnen beheren. De software is geschikt voor kleine en middelgrote eigenaren van accommodaties en richt zich voornamelijk op Europese klanten. MagaRental stelt eigenaren van accommodaties in staat om hun panden aan potentiële klanten te adverteren en alle activiteiten rond online reserveringen te beheren.
MagaRental biedt aangepaste tools voor het ontwerpen van interactieve accommodatiewebsites en het vermelden van accommodatiegegevens met afbeeldingen en video's, huurbeschrijvingen en boekingsvoorwaarden. Eigenaren van accommodaties kunnen vervolgens boekingsvragen, reserveringen, facturering, betalingen en andere gerelateerde activiteiten beheren via hun gepersonaliseerde accomodatiewebsite. De ingebouwde SEO-module helpt de prestaties van de site te verbeteren en de zichtbaarheid van accommodaties op online kanalen te vergroten. Eigenaren van accommodaties kunnen meerdere marketingcampagnes uitvoeren via e-mail- en social mediaplatforms om efficiënt met hun klanten in contact te komen. De oplossing biedt ook een op maat gemaakte XML API voor het integreren van de oplossing met andere webservices. De interactieve kalender toont de huidige geaccepteerde boekingen, samen met beschikbare tijdstippen voor het accepteren van nieuwe boekingen. Accommodatiebeheerders kunnen ook meerdere agenda's voor elk pand beheren en ze aanpassen aan hun vereisten, en agendagegevens synchroniseren met hun Google-account.
MagaRental werkt samen met meerdere online boekingsplatforms zoals Booking, HomeAway, Holiday en TripAdvisor. Gebruikers kunnen hun accommodatiegegevens vermelden op al deze externe kanaalpartners en boekingsvragen beheren vanuit één centrale portal. MagaRental is bezig met het ontwikkelen van native mobiele Android- en iOS-apps waarmee eigenaren van accommodaties boekingsactiviteiten vanaf hun mobiele apparaten kunnen beheren. Klanten van MagaRental zijn onder meer Trident Holiday Homes, Short Let London en Sotheby's Italy Retreats.
MagaRental - Overzicht
Prijzen
Prijsopties
Prijs-kwaliteitverhouding
---
MagaRental - Functies
Markten
Verenigd Koninkrijk, Duitsland
Ondersteunde talen
Engels, Italiaans
Media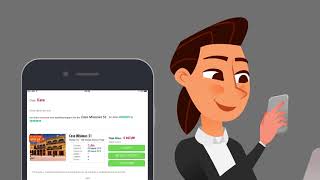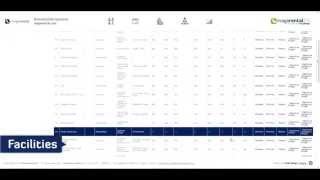 MagaRental reviews
MagaRental reviews
Prijs-kwaliteitverhouding
4,3
90%
heeft deze app aanbevolen
I have tried and observed over the last 10 years many Property Management Sofware. The optimun does not exist even because we are in a field in continuous evolution and most of Property Manager does not work according to a unique standard practice/flow.
I find this the most complete software that can empower a Property Manager to become a SuperPropertyManager saving time on low value added duties (automatized), sharing information/reports to Property Owners, Managing information flows from guests and the facility team.
You need as with every software to take your time to try, understand and get the value. Once you understand is perfect.
---
It brings me no pleasure at all to leave this review, I write this only to share my experience so that others considering Magarental can make an more educated and informed decision.
Initially I chose Magarental as I saw the potential it could have in helping our business more productive and efficient. It offers an "all in one" solution which includes a PMS (Property Management System), Channel Manager, and option to build an integrated website, which we went for.
Before we signed up, the project / sales manager was always available and on hand for questions I had. After the signup however, it was a totally different story.
What really lets the product down is the lack of customer service and leadership behind their team.
If I had an issue and needed an urgent answer sometimes it literally took 4 to 5 days to get a response from the support team. Some questions went weeks without an answer, and many problems we had were still not solved. I spent more time chasing the Magarental team which left me less time to manage my business.
SIGNUP PROCESS & INITIAL CHANNEL MANAGER SETUP:
The system is built for programmers NOT for apartment managers. The entire process of setting up the calendars, pricing, a new property into the system and mapping to a new channel, is a long and arduous process. The system was not built to be user friendly, so you will spend hours and hours learning to setup even one property in the system. I spent countless calls with the Magarental team as the system is archaic and complicated. When trying to train the staff on how to use the system, they found it equally as difficult. Other systems on the market take just minutes to learn. Magarental takes hours and days, months.
WEBSITE BUILDING:
While Magarental offers great looking integrated websites, don't expect much support in this department. The initial contract we signed stated a 3 month lead time for the website to be completed. After the 3 month period I contacted Magarental to find out what the progress was, their answer was "The development team said you haven't updated all your information". What a shocking answer! At no point whatsoever had the Magarental team notified me that any input was needed from my side. Had I not brought the issue up, The website probably would not have been built! It took another 3 months (6 months total) before the website was even close to being completed. There was a complete lack of project management.
---
Our overal experience with Magarental is positive because of its functionalities, possibility to adapt to our requirements and its price quality ratio, especially compared to alternative solutions.
---
Magarental is professional and reliable. They are professional in their conduct with clients and also their products allow your business to move to the next level. Thanks to rep, the website is looking very appealing to Naples Villas' target audience. Rep, who is part of the customer service team, is very reliable and delivers what she promises. Her technical knowledge and support have been invaluable to getting Magarental system up and running for our business. Rep has also provided further support, as necessary, to enable us to take full advantage of all that Magarental has to offer. Magarental has so much more than other similar products that I have used in the past or looked into purchasing. Their back office is very sophisticated namely the statistics section and the channel manager is very powerful as it enables you to use channels that others do not offer.
---
Vergelijk de totaalscore met alternatieven
Vergelijk met alternatieven
Vergelijk gebruikersaanbevelingen met alternatieven
Vergelijk met alternatieven
Prijzen van MagaRental
Prijzen van MagaRental
Prijs-kwaliteitverhouding
Vergelijk scores voor prijs-kwaliteitverhouding met alternatieven
Vergelijk met alternatieven
MagaRental - Functies
MagaRental - Functies
Gegevens importeren en exporteren
Integratie in de administratie
Rapportage en statistieken
Vergelijk functiescores met alternatieven
Vergelijk met alternatieven
Categorieën
MagaRental - Veelgestelde vragen
MagaRental - Veelgestelde vragen
Hieronder zie je enkele veelgestelde vragen over MagaRental.
V. Welke prijsmodellen heeft MagaRental te bieden?
MagaRental kent de volgende prijsmodellen:
Prijsmodel: Abonnement
Gratis proef: Niet beschikbaar
V. Wat zijn de voornaamste functies van MagaRental?
We hebben geen informatie over functies van MagaRental
V. Wat zijn de typische gebruikers van MagaRental?
MagaRental heeft de volgende typische klanten:
Klein bedrijf, Middelgroot bedrijf
V. Welke talen worden door MagaRental ondersteund?
MagaRental ondersteunt de volgende talen:
Engels, Italiaans
V. Welke prijsmodellen heeft MagaRental te bieden?
MagaRental kent de volgende prijsmodellen:
Abonnement
V. Biedt MagaRental ondersteuning voor mobiele apparaten?
We hebben geen informatie over apparaten die door MagaRental worden ondersteund
V. Met welke andere apps kan MagaRental worden geïntegreerd?
MagaRental kan worden geïntegreerd met de volgende toepassingen:
Google Calendar
V. Welke mate van ondersteuning heeft MagaRental te bieden?
MagaRental biedt de volgende ondersteuningsopties:
Veelgestelde vragen, Online ondersteuning, Telefonische ondersteuning, Video-instructies