Marketing 360
#1 Marketing Platform For Small Business
Over Marketing 360
Marketing 360 is a technology company that provides business management and marketing software and services for SMBs and franchises. The Marketing 360 platform gives SMBs everything they need to manage and grow their business from a singular platform, including the ability to — build a professional website, accept and manage payments, manage leads and customers, book appointments, monitor reviews, manage social media, syndicate business listings, manage content marketing, run multi-channel digital advertising campaigns, and more. Marketing 360 was founded in 2009 with the mission of enriching communities by helping small businesses grow, and is headquartered in Fort Collins, Colorado, with offices in Austin, Texas.
Gratis versie
Gratis proef
Abonnement
Top 5 alternatieven voor Marketing 360
Voornaamste voordelen van Marketing 360
Singular platform
Payments
Scheduling & Booking
Invoice
Modern Websites
Markten
Australië, Canada, Verenigd Koninkrijk, Verenigde Staten
Ondersteunde talen
Engels
Gratis versie
Gratis proef
Abonnement
Top 5 alternatieven voor Marketing 360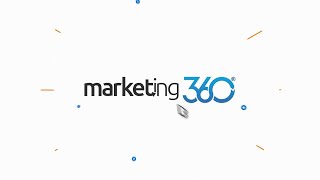 Totaal aantal functies van Marketing 360: 350
A/B-tests
Aanpasbare CTA's
Aanpasbare branding
Aanpasbare facturen
Aanpasbare sjablonen
Aanpasbare velden
Aanwezigheid bijhouden
Abonneebeheer
Activiteiten volgen
Activiteitendashboard
Ad-hocrapportage
Administratie
Afbeeldingenbibliotheek
Afspraakplanning
Afsprakenbeheer
Analyse van klantenservices
Analyse/ROI volgen
Antwoordbeheer
Aparte controles
Apparatuur bijhouden
Arbeidsloon
Archiveren en retentie
Auditbeheer
Automatisch bijwerken
Automatisch nabestellen
Automatische leaddistributie
Autoresponders
Behandelingsschema
Behavioral targeting
Beheer van audiobestanden
Beheer van beursstands
Beheer van cadeaubonnen
Beheer van de verkoopruimte
Beheer van e-mailcampagnes
Beheer van kleine groepen
Beheer van meerdere accounts
Beheer van meerdere kanalen
Beheer van ontvangstbewijzen
Beheer van patiëntdossiers
Beheer van prestaties op sociale media
Beheer van technici
Beheer van verkooppipeline
Belastingberekening
Benchmarking
Bestanden delen
Bestandsoverdracht
Bestemmingspagina's en webformulieren
Betaal- en kredietkaarten verwerken
Betalingen verwerken
Betalingsherinneringen
Bevestigingen/herinneringen
Bewaking
Bewaking van sociale media
Bewerken van afbeeldingen
Bezoekers bijhouden
Bronnen bijhouden
Buy Here Pay Here
CAN SPAM-compliance
CRM
Campagneanalytics
Campagnebeheer
Campagneplanning
Campagneplanning
Campagnesegmentering
Cashbeheer
Catalogiseren/categoriseren
Communicatie met leden
Communicatie via meerdere kanalen
Communicatiebeheer
Communicatiemanagement
Concurrentieanalyse
Contactenbeheer
Contactendatabase
Contentbeheer
Contentbibliotheek
Contract- en licentiebeheer
Controle van antwoorden via e-mail
Controle van goedkeuringsbeheer
Conversies bijhouden
Creditcardbeheer
Customer journey mapping
Dashboard
Deelcontroles
Documentbeheer
Documenten opslaan
Documentenclassificatie
Doelen stellen en bijhouden
Doelgroeptargeting
Donatiebeheer
Door gebeurtenissen geactiveerde acties
Drip -campagnes
Dynamische inhoud
E-mailbeheer
E-mailmarketing
E-mails bijhouden
E-mailsjablonen
E-mailwaarschuwingen
Elektronische betalingen
Elektronische formulieren
Elektronische handtekening
Engagement tracking
Evenementenbeheer
Facturen opstellen
Factureren
Factureren per uur
Facturering op terugkerende basis en op abonnementbasis
Facturering van onvoorziene gevallen
Factureringsportal
Factuurbeheer
Factuurgeschiedenis
Factuurverwerking
Filteren
Formulierbeheer
Formuliergenerator
Foto's en afbeeldingen
Fraudedetectie
Gamification
Geautomatiseerd publiceren
Geautomatiseerde antwoorden
Geautomatiseerde planning
Gebruikersinteractie bijhouden
Gedeeltelijke betalingen
Gedragsanalyse
Gegevens importeren en exporteren
Gegevensbeveiliging
Gegevensvisualisatie
Geotargeting
Geplande berichtgeving
Geïntegreerde boekhouding
Groepsberichten
Groepsplanning
Herinneringen
Herinneringen om terug te bellen
Integratie in de administratie
Integratie met Google Analytics
Integratie van betalingsverwerkingsdiensten
Integratie van sociale media
Interactie bijhouden
Interne chatintegratie
Inventarisatie
Kalender-/herinneringssysteem
Kalenderbeheer
Kalendersynchronisatie
Kamers reserveren
Kanaalbeheer
Kennisbeheer
Kitting
Klantenaccounts
Klantenbeheer
Klantenbeheer
Klantenbinding
Klantendatabase
Klantendatabase
Klantenondersteuning
Klantenonderzoeken
Klantenportal
Klantenportal
Klantensegmenten
Klantgeschiedenis
Klantprofielen
Klasplanning
Klikken bijhouden
Koppelingsbeheer
Kortingsbeheer
Lading vastleggen
Lead nurturing
Leaddistributie
Leadkwalificatie
Leads beheren
Leads genereren
Leads vastleggen
Leadsegmentering
Ledenlijst
Ledenportal
Lidmaatschapsbeheer
Lijstbeheer
Lokalisatieautomatisering
Loyaliteitsprogramma
M-commerce
Markeren
Marketing via meerdere kanalen
Marketingautomatisering
Marketingkalender
Massa-sms
Mediabibliotheek
Meerdere betaalopties
Meerdere campagnes
Meerdere sites beheren
Meerdere valuta's
Meerdere winkels
Merken volgen
Messaging in twee richtingen
Mobiele app
Mobiele betalingen
Mobiele coupons
Mobiele retargeting
Mobiele toegang
Modereren
Multilocatie
Multivariaat testen
Naleving van HIPAA-richtlijnen
Nieuwe autodealer
Offertes
Onderhoudsplanning
Online betalingen
Online facturering
Online giften
Online implementatie
Online kalender
Online reserveren
Online winkel
Online winkelontwerp
Ontwerpbeheer
Op rollen gebaseerde toestemmingen
Opiniepeilingen en stemmen
Opmerkingen/notities
Opnieuw plannen
Oproepen bijhouden
Oproepen opnemen
Oproepen rapporteren
Opties voor contentpublishing
Optimalisatie van conversiepercentages
Orderbeheer
PCI-naleving
Paginaweergaven bijhouden
Pandbeheer
Patiëntenbeheer
Payrollbeheer
Personalisatie
Personalisatie van berichten
Personeelsbeheer
Personeelsbeheer
Personeelsplanning
Persoonlijke betalingen
Pipelinebeheer
Plannen
Postbeheer
Postplanning
Praktijkbeheer
Prestatiemeetwaarden
Preventie van betalingsfraude
Productconfigurator
Projectbeheer
Projectfacturering
Promotiebeheer
Provisiebeheer
Publicatieopties
Rapportage en analyse
Rapportage en statistieken
Realtime analyse
Realtime bewerken
Realtime gegevens
Realtime meldingen
Realtime rapportage
Reclamebeheer
Referenties bijhouden
Reserveringenbeheer
Reserveringsbeheer
Responsief
Retargeting via sociale media
Retourbeheer
Reviewbeheer
Reviews controleren
Reviews genereren
Routering
SEO-beheer
SMS-herinneringen
Samenwerkingstools
Segmentering
Sentimentanalyse
Serviceafdeling
Servicegeschiedenis
Shortcodes
Sjablonen
Sjabloonbeheer
Slepen en neerzetten
Sms-berichten
Social advertising
Social marketing
Sociale promotie
Spamblokkering
Status bijhouden
Streepjescodes en tickets scannen
Taakbeheer
Taakbeheer
Taakplanning
Teammanagement
Tekstbewerking
Territoriumbeheer
Terugkerende afspraken
Tijd bijhouden
Tijd op site bijhouden
Tips beheren
Toegangsopties/machtigingen
Tools voor exploratie
Tools voor onderzoek naar trefwoorden
Tools voor online reserveren
Transactiegeschiedenis
Transacties controleren
Trefwoorden bijhouden
Trefwoorden filteren
Trefwoorden voor mobiel
Trendanalyse
Tweedehands autodealer
Uitgavenanalyse
Veelgestelde vragen
Verkoopanalyse
Verkooppunt
Verkooprapporten
Versiebheer
Vervoersbeheer
Verwerking van ACH-betalingen
Verwerking van creditcards
Verzamelingenbeheer
Verzoeken escaleren
Video-ondersteuning
Videobeheer
Vieringen plannen
Visuele analyse
Volgen van gedrag
Voor autodealers
Voor boomspecialisten
Voor chiropractors
Voor mobiel geoptimaliseerde e-mails
Voor religieuze organisaties
Voor schoonheidsinstituten en wellnesscenters
Voorgedefinieerde sjablonen
Voorraadbeheer
Vrijwilligersbeheer
WYSIWYG-editor
Waarschuwingen/Meldingen
Wachtlijstbeheer
Webformulieren
Website-integratie
Websiteanalyse
Websitebeheer
Websitebezoekers bijhouden
Webverkeerrapportage
Werkorderbeheer
Winkelwagen
Winstgevendheidsanalyse
Winstspellen va sms
Workflowbeheer
Zelfserviceportal
Zoeken in gehele tekst
Zoeken naar sites bijhouden
Zoeken/filteren
Zoekmachinemarketing
Zoekwoordposities bijhouden
eCommerce-beheer
Zoho CRM
#1 alternatief voor Marketing 360
Zoho CRM is cloudgebaseerde software voor klantrelatiebeheer die bedrijven van elke omvang helpt deals slimmer, beter...
Odoo
#2 alternatief voor Marketing 360
Odoo is een volledig geïntegreerd, aanpasbaar, open source pakket van zakelijke toepassingen. Deze alles-in-één...
Bitrix24
#3 alternatief voor Marketing 360
Bitrix24 is een gratis cloudgebaseerd en open source platform voor samenwerking dat tools biedt voor CRM,...
monday.com
#4 alternatief voor Marketing 360
monday.com is een cloudgebaseerd Work OS, waar teams workflow-apps maken in enkele minuten om hun processen, projecten...
Prijs-kwaliteitverhouding
---
Heb je Marketing 360 al?
Softwarekopers hebben je hulp nodig! Productreviews helpen anderen om goede beslissingen te nemen.
Schrijf een review!
5 van 904 worden weergegeven
Sector: Entertainment
Bedrijfsgrootte: 2-10 werknemers

Dagelijks

1+ jaar

lang gebruikt
Bron van de reviewer
Totaalscore
Prijs-kwaliteitverhouding

Gebruiksgemak

Klantenondersteuning

Waarschijnlijkheid van aanbeveling

10.0

/10
This is how digital marketing should be!
Beoordeeld op 29-8-2018
I have recommended marketing 360 to a number of clients. I like that the team is responsive to all...
I have recommended marketing 360 to a number of clients. I like that the team is responsive to all requests, I like that the CRM is very easy to use and that the emails can be automated based on various selections. It is a great platform for digital marketing for any sized business.
Pluspunten
I like that I can see very clearly what the cost of each component of the digital program is. The CRM is very easy to use and allows us to maximize each lead.
Minpunten
I wish there were some additional automations available.
Antwoord van Madwire
Hi Joanna! I really appreciate you taking the time to leave us such a great review. When we first went about building the Marketing 360® platform it was really important to us to make sure that not only was every aspect of your digital marketing visible, but that it was also actionable. I love to hear that you're using the CRM as well, as that is a huge opportunity many business owners miss out on.
What sort of additional automations would you like to see in future iterations? We're always looking for feedback on new features and functionality we can add. Your Marketing Executive, Joey, would be happy to pass those requests on to our R&D team for review.
Thanks again! It's been a pleasure working with you and I know we'll be great partners for years to come. :)
Sector: Marketing en reclame
Bedrijfsgrootte: 2-10 werknemers

Dagelijks

2+ jaar

lang gebruikt
Bron van de reviewer
Totaalscore
Prijs-kwaliteitverhouding

Gebruiksgemak

Waarschijnlijkheid van aanbeveling

9.0

/10
Marketing that comes full circle ;)
Beoordeeld op 5-12-2018
When they say they are the #1 marketing platform for small business, I truly believe they are...
When they say they are the #1 marketing platform for small business, I truly believe they are right. I have been using Marketing 360 for years, and without it I would not have been able to build my company providing consultant marketing work for small business to what it is today!
Pluspunten
Marketing 360 does most of the work for you; sign up your business and you get paired with a marketing consultant on their end, who helps you break down all the metrics provided through their platform. Their visual representations are far superior to any marketing software I have seen -- think Google analytics, but more visually appealing.
Minpunten
I am sure it has a bit of a steep learning curve for new users & non-marketers. We used to give clients a portal to check out their businesses' marketing needs, etc. first hand -- but some complained that it was over-complicated, so we do not provide these anymore. However, as a graduate in Marketing at MSU, I had not problem navigating any of the resources provided; I am sure that any new user could learn the process within days.
Bedrijfsgrootte: 2-10 werknemers

Dagelijks

6-12 maanden

lang gebruikt
Bron van de reviewer
Totaalscore
Prijs-kwaliteitverhouding

Gebruiksgemak

Klantenondersteuning
IF YOU ARE THINKING ABOUT HIRING MARKETING360, YOU NEED TO READ THIS REVIEW
Beoordeeld op 10-3-2018
Pluspunten
There are only two pros:
1) First and foremost, my contract with Marketing360 is finally over.
2) I was forced to learn everything about sales and marketing that I was trying to delegate.
Minpunten
Honestly, I didn't want to write this review. I tried to forget about it and just accept my poor decision, but I just can't. I've been done working with the company for nearly a month now and it still bothers me.
Why? Well, I feel it's my public duty to save my fellow entrepreneurs from the jaws of deceit, empty promises, and weekends filled with bashing your head against your computer monitor.
To be perfectly frank, you'd be better off lighting your money on fire than hiring Marketing360 - at least doing so would spare you months of frustration, anger, and disappointment. Hiring them was the worst decision I've ever made.
Their sales guys were a bit pushy, but raised no red flags. The issues started after I signed my contract.
They convinced me that my website needed to be redone, so we embarked on a 2-month search for fool's gold. Unfortunately, I didn't realize that their web designers build their customer's websites on the back of a clunky, archaic platform that they call "UXI."
I have used Squarespace, Wix, Wordpress, Leadpages, and ClickFunnels, so I know a thing or two about website builders. UXI is unspeakably bad.
And the worst thing is that they can literally hold your website hostage - should you decide to part ways with them - because they have total control over the backend.
It took them over 2 months to "optimize my website for conversions" on UXI. I repeatedly requested access to the backend of this website during these 2 months and they told me that they couldn't allow me to do that because they were afraid that I would "break the site." Finally, my marketing executive relented and jokingly told me on a call that "if you break it, you bought it", referring to the complex UXi platform. She then conceded that their developers have trouble using it. Their developers!!
Who in their right mind would want to run their business website on a custom platform that its developers have trouble using?
At this point, I quickly learned how dreadful the whole platform was. Plus, the initial designs were complete garbage. I had to re-design my entire site myself using Wordpress and I did it over a weekend. It took me less than 48 hours to do the exact same thing that was taking them over 2 months!
At every step in the design, the Marketing360 team pushed back on my requests for edits. To them, this was a get-in-and-out, cookie-cutter, copy-and-paste job, while to me, my website is the face of my awesome company - my livelihood - and I truly cared how it represented me and my brand. I wanted it to be welcoming and thoughtful, not a clunky, "conversion-optimized" mess.
Things only went downhill from there.
Response time was generally about a day, which - in many parts of the country - is longer than Amazon takes to deliver your order. Even worse, they take off weekends, so if something goes wrong with an ad over the weekend, you're screwed. This ruined many of my weekends.
My marking executive did not deliver any ad mock-ups on time and she required so much hand-holding that I eventually just spoon fed her all of the ad copy, audience targeting segmentation, and literally everything else.
Just to be clear, I want to say that again...I quickly realized that the only way I could contain my losses in this terrible business relationship was to do all of the ads myself. I made ALL the landing pages, ALL of the copy, ALL of the ad images, created ALL the audiences, EVERYTHING! I had to even teach myself how to do Facebook retargeting, which was the major reason I hired them in the first place.
They require you to sign a 6-month contract and if you decide that you want out, they'll charge you an early termination fee. So, I just kept paying them to spend my money.
Marketing360 basically just worked as my Facebook ad bank, boosting my ads with the money that I gave them. Except this bank charges you thousands of dollars to help you waste your money.
As a 25-year-old who supports his "side hustle" business by working full time as an engineer, this essentially meant that I was just burning through my savings.
Shortly thereafter, my marketing executive sent me an email to tell me that she was leaving the company. I don't know if she quit or was fired, but I can't say I was surprised.
My new marketing executive began working with me 2 weeks before a huge product launch that I had been working on for months. This was basically a make-or-break product launch for my business that was on life support. Ironically, my useless marketing budget was to blame.
My new marketing executive was far better (hence the 2 stars), but the rocky relationship and abysmal results continued.
On January 23rd, 2018, I asked for a refund of all the unused ad credits that I hadn't spent.
In my contract, I was required to pay per month, of which went to ad credits. Little did I know that they actually skim off a percentage of all the ad credits spend to manage the ads. Something that was not spelled out in the contract.
When I asked to just take my unspent marketing budget and walk away, his management flatly declined despite us being outside of the 6-month contract window.
Their reason?? They said that they "want the opportunity to win my business back." I told them that there was nothing they could do to mend the relationship, and they still declined.
I even offered to pay them their "ad premium" (the percentage of money that they scrape off the top of every marketing dollar they spend for you - this was NOT mentioned at all in the contract by the way) on all but they still refused. I had to spend on underperforming ads just to burn through my money because the alternative was them simply keeping it.
And I say "underperforming ads" because I launched the EXACT SAME ADS (same images, videos, copy, targeting) and mine consistently had a 1,000% to 3,000% higher conversion. I showed them data from multiple ads proving this and they gave me the runaround every time.
Unbelievable. The icing on the cake was spending of my "creative hour credits" to one of their video editors for a 20-second promo clip and they sent me an unfinished version and told me that they burned through all the credits. They said I would have to pay them /hour to finish it. This doesn't make any sense because I provided all of the footage and told them precisely how I wanted it to be edited. Another thing that I ended up doing myself in a few hours.
If you scroll down to reviews left in August, you will see that I left a positive review. Well, I wish I could delete it, but I can't. The reason I left this review is that they hounded me for a review from week 1. After a handful of email requests to leave a review in the first month, I begrudgingly did because I didn't want to damage our already fragile relationship.
If you scroll down, you will see that there are NUMEROUS 1-star reviews, but for some reason, those reviews don't get factored into their perfect "5-star" score.
The only thing worse than the I wasted on this company was the stress and aggravation that plagued me on a daily basis. Once famously quipped that building a company is like "eating glass and staring into the abyss" - well obviously Elon has never hired Marketing360, because his entrepreneurial experience would have been worse.
One final point that you need to embrace: sales and marketing is THE MOST IMPORTANT part of your business. I wish businesses succeeded or failed by the quality of their product and service alone, but unfortunately, that's not the case. For the good of your business, you MUST NOT delegate your sales and marketing. If you are in the early stages of your business, this is even more important. You need to know that not all 20-somethings with an iPhone and 1,000 followers on Instagram know how to market in the digital world. If you can't market your business and sell your vision, don't expect someone to be able to do it for you.
If you know how to log into Facebook, then you can figure out how to make your own ads. I taught myself in the past 6 months and I've gotten pretty good.
Over the course of 8 months, Marketing360 did not help me to make a single sale. I spent working with Marketing360 with nothing to show for it.
I messed up, but you don't have to. Please do your homework and think long and hard about this decision.
I wish you all the best in your entrepreneurial endeavors.
Sector: Horeca
Bedrijfsgrootte: Zelfstandig ondernemer

Anders

Gratis proef

lang gebruikt
Bron van de reviewer
Totaalscore
Prijs-kwaliteitverhouding

Gebruiksgemak

Klantenondersteuning

Waarschijnlijkheid van aanbeveling

10.0

/10
Marketing 360 Review
Beoordeeld op 4-2-2021
SOLD PENDING BUDGET ABUNDANCE!
SOLD PENDING BUDGET ABUNDANCE!
Pluspunten
I'll be honest, I haven't began diving into the product yet! I am still working on including the pricing into my budget! However, I would like to give anecdotes to [SENSITIVE CONTENT HIDDEN] for his Customer Service experience I received..
- [SENSITIVE CONTENT HIDDEN] responded to my inquiry about pricing with in the hour which is saying a lot in my perspective since I am just a small 1 woman team for my business..
- So that says to me they care about each client, and truly figuring out solutions for even us 1 woman teams! - I felt comfortable the entire time honestly it felt as if we had become new friends by the end of the experience..
- He was very transparent about what the pricing would and wouldn't include, and wasn't trying to just solicit business to add new accounts! ( I felt like I actually learned from the experience)
- He allowed me to ramble about my life for a moment!!! ( Lol this felt good! As an entrepreneur everyday is a new challenge, things to accomplish, and goal to meet.. So have a few venting moments about entrepreneurship was super helpful)
- Even though the plan is currently out of my price budget, It soon will be, and just based on [SENSITIVE CONTENT HIDDEN] I won't be looking further for any marketing needs!!!
- I didn't feel judged or as if my inquiry wouldn't hold value for not having budget flexibility at the moment..
So, based on my initial Customer Service experience I'm already sold!! I need [SENSITIVE CONTENT HIDDEN] on my team to help build my empire for sure!!
Minpunten
N/a because i haven't started working with it yet!
Antwoord van Madwire
This is amazing feedback, Jasmine. Thank you so much for taking the time to comment about your experience.
I hope you're enjoying all the free tools and we're really excited for the chance to get to work with you, now or in the future.
Thank you again!
Dagelijks

6-12 maanden

lang gebruikt
Bron van de reviewer
Totaalscore
Prijs-kwaliteitverhouding

Gebruiksgemak

Klantenondersteuning

Waarschijnlijkheid van aanbeveling

10.0

/10
Great Team of Professionals to Work With
Beoordeeld op 21-6-2018
It all works together. That is incredibly important. You need all your sources to be able to come...
It all works together. That is incredibly important. You need all your sources to be able to come into one location and be tracked. Leads are the businesses life blood.If you can't track everything you do, you are just shooting in the dark.
Pluspunten
Most small businesses have a person to do their website, another to do their social media. Working with the team at Marketing 360 I have an expert in every field working on my businesses that are working together. They created a great logo, an incredible website that I have received major accolades for, social media, blogs, videos, etc. that all work together to make my business look professional and keep me on page one for all my keywords. Then they do all the things I hate doing like setting up and populating my CRM. They provide a calendar where my assistance can update my calendar. Then they do something most small businesses never do; they track EVERYTHING. We know immediately when something is working or not working. Most businesses are just shooting in the dark. This process take a while. If you only tried Marketing 360 for 6 months, you haven't given it a fair shake. Marketing takes a while. I know. I have been doing marketing for several years. It takes time to dial it in. Time busy business people do not have. That why I turned 99% of my marketing over to a TEAM, the team of Marketing 360; They work together to bring me customers and brand my business with a consistent message.
Minpunten
I wish the calendar would tie into my other calendars. Other than that, I have been very satisfied with Marketing 360 and the software.
Antwoord van Madwire
Roy, thank you so much for your review and feedback. We appreciate and value the feedback. All ships rise together and we are excited to work with you and build your business up continuously. Thanks for your business.
Marketing 360 - Veelgestelde vragen
Hieronder zie je enkele veelgestelde vragen over Marketing 360.
V. Welke prijsmodellen heeft Marketing 360 te bieden?
Marketing 360 kent de volgende prijsmodellen:
Vanaf: US$ 25,00
Prijsmodel: Gratis versie
Gratis proef: Beschikbaar
V. Wat zijn de typische gebruikers van Marketing 360?
Marketing 360 heeft de volgende typische klanten:
Zelfstandig ondernemer, 2-10, 11-50, 51-200, 201-500, 501-1.000, 1.001+
V. Welke talen worden door Marketing 360 ondersteund?
Marketing 360 ondersteunt de volgende talen:
Engels
V. Biedt Marketing 360 ondersteuning voor mobiele apparaten?
Marketing 360 ondersteunt de volgende apparaten:
Android (mobiel), iPhone (mobiel), iPad (mobiel)
V. Met welke andere apps kan Marketing 360 worden geïntegreerd?
Marketing 360 kan worden geïntegreerd met de volgende toepassingen:
BigCommerce, Booker, Enecto Web Leads, Facebook, Google Ads, Google Analytics, LinkedIn for Business, Shopify, Solid Commerce, WooCommerce, Yahoo Small Business, Yotpo
V. Welke mate van ondersteuning heeft Marketing 360 te bieden?
Marketing 360 biedt de volgende ondersteuningsopties:
E-mail/helpdesk, Kennisbank, Telefonische ondersteuning, Chatten
Gerelateerde categorieën
Bekijk alle softwarecategorieën die gevonden zijn voor Marketing 360.