Smartsheet - Overzicht
Wat is Smartsheet?
Smartsheet is een SaaS, cloudgebaseerde app voor zakelijk gebruik voor werkbeheer en samenwerking, die wordt vertrouwd door meer dan 80.000 bedrijven en miljoenen gebruikers in meer dan 175 landen.
De intuïtieve spreadsheet-achtige app van Smartsheet, die wordt gewaardeerd om zijn online functies voor projectbeheer, samenwerking en het delen van bestanden, wordt breed gebruikt om verschillende soorten werk bij te houden en te beheren, waaronder: teamprojecten en takenlijsten, klantinformatie, verkooppijplijnen, evenementenroosters en bedrijfsprocessen.
Klanten hebben online toegang tot hun accounts of via integraties met toonaangevende webdiensten. Smartsheet is een hooggewaardeerde online projectbeheeroplossing voor Google Apps en Salesforce en is ook geïntegreerd met toonaangevende web-apps zoals Box, Dropbox en Zapier.
Sinds 2006 heeft Smartsheet een bewezen staat van dienst opgebouwd voor gebruiksgemak, beveiliging en systeembeschikbaarheid. Klanten zijn onder meer kleine en middelgrote bedrijven, Fortune 500-bedrijven en academische instellingen, evenals lokale en nationale overheidsinstanties.
Het managementteam bestaat uit ervaren bedrijfsleiders met een staat van dienst in het ontwerpen van innovatieve, gebruiksvriendelijke bedrijfssoftware. Het hoofdkantoor van het bedrijf bevindt zich in Bellevue, Washington. Beleggers zijn Sutter Hill Ventures, Insight Venture Partners en Madrona Venture Group.
Smartsheet - Overzicht
Prijzen
Prijsopties
Prijs-kwaliteitverhouding
---
Smartsheet - Functies
Markten
Verenigde Staten van Amerika, Canada, Verenigd Koninkrijk, Australië, China
en nog 3 andere
, India, Japan, Duitsland
Ondersteunde talen
Engels, Frans, Duits, Italiaans, Portugees, Russisch, Spaans
Media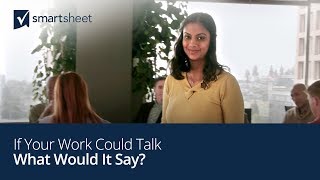 Smartsheet reviews
Smartsheet reviews
Prijs-kwaliteitverhouding
4,3
91%
heeft deze app aanbevolen
My company was already using Smartsheet for basic task tracking when I started. Upon discovering how we could use dashboards, our utilization took off! We have now designed solutions for departments company-wide, improving management's visibility to workloads and processes. It's impressive how many problems Smartsheet has been able to solve.
---
Satisfied. I manage >25 projects that vary in size and detail. I would not rely on any other project management program that I have used in the past.
---
One of my team members was able to create a content calendar for a broad editorial group within the platform and it worked great and had excellent adoption from a cross-functional team. Vet it carefully for your particular needs before making an investment -- SS has a lot to offer for the right projects.
---
I am a devoted Excel fan, and the first time I used Smartsheet, I hated. I thought it was a dumb version of Excel. But gradually others in the organization did more and more with it and I continued to have issues with Shared Workbooks in Excel, I finally decided to give it another shot, and this time I would really look at it. I then realized it had the power of Excel and SharePoint and Nintex Forms, all in one program that was way easier to use than most of the others. I went from hating Smartsheet as my PMO was dragging it into my department, to owning 117 sheets, countless automations and data mesh configurations and data uploader configurations in less than a year. I completely rely on Smartsheet to get my daily work done now and I have lost 2 FTE without feeling any real pressure to replace them. Smartsheet has helped my team that much. I have become a complete Smartsheet nerd.
---
This software makes everything we do so streamlined and easy. We literally load all of our projects into smartsheet so that we can all manage them. I don't think that I could do my job as efficiently without it. There is s certain project we do once a year where we update pricing on all website items with all of our suppliers. Being able to keep this data in SS, then send our suppliers update requests to load in the data has been a life saver! Keeping track of work along with managing the project has become a breeze.
---
Vergelijk de totaalscore met alternatieven
Vergelijk met alternatieven
Vergelijk gebruikersaanbevelingen met alternatieven
Vergelijk met alternatieven
Prijzen van Smartsheet
Vergelijk scores voor prijs-kwaliteitverhouding met alternatieven
Vergelijk met alternatieven
Smartsheet - Functies
Smartsheet - Functies
Rapportage en statistieken
Vergelijk functiescores met alternatieven
Vergelijk met alternatieven
Categorieën
Smartsheet - Veelgestelde vragen
Smartsheet - Veelgestelde vragen
Hieronder zie je enkele veelgestelde vragen over Smartsheet.
V. Welke prijsmodellen heeft Smartsheet te bieden?
Smartsheet kent de volgende prijsmodellen:
Vanaf: US$ 14,00/maand
Prijsmodel: Abonnement
Gratis proef: Beschikbaar
V. Wat zijn de voornaamste functies van Smartsheet?
We hebben geen informatie over functies van Smartsheet
V. Wat zijn de typische gebruikers van Smartsheet?
Smartsheet heeft de volgende typische klanten:
Klein bedrijf, Grote ondernemingen, Openbare diensten, Non-profit, Freelancers, Middelgroot bedrijf
V. Welke talen worden door Smartsheet ondersteund?
Smartsheet ondersteunt de volgende talen:
Engels, Frans, Duits, Italiaans, Portugees, Russisch, Spaans
V. Welke prijsmodellen heeft Smartsheet te bieden?
Smartsheet kent de volgende prijsmodellen:
Abonnement
V. Biedt Smartsheet ondersteuning voor mobiele apparaten?
Smartsheet ondersteunt de volgende apparaten:
Android, iPhone, iPad
V. Met welke andere apps kan Smartsheet worden geïntegreerd?
Smartsheet kan worden geïntegreerd met de volgende toepassingen:
Azuqua, Bitium, ClicData, Dropbox Business, Evernote, Klipfolio, Meisterplan, Salesforce Sales Cloud, Slemma, Zapier
V. Welke mate van ondersteuning heeft Smartsheet te bieden?
Smartsheet biedt de volgende ondersteuningsopties:
Online ondersteuning, Telefonische ondersteuning, Video-instructies, Kennisbank