Betaalbare marketing automation voor bedrijven van elke omvang
Over SharpSpring
Meer dan 1400 digitale marketingbureaus en meer dan 6000 bedrijven wereldwijd hebben SharpSpring gekozen als hun partner voor marketing automation. Sinds 2014 heeft SharpSpring marketeers geholpen om workflows te automatiseren, meer leads te genereren en die leads om te zetten naar verkoop. Met een competitieve prijsstelling en robuust platform heeft het bedrijf in de korte tijd sinds zijn oprichting een aanzienlijk marktaandeel veroverd op de marktleiders. De robuuste functieset omvat gedragsgebaseerde e-mailmarketing, integratie met systeemeigen of externe CRM, tools voor management binnen social media, een visuele ontwerpfunctie voor workflows, dynamische formulieren, koperspersona's, ontwerpfuncties voor bestemmingspagina's en voor blogs, universele CMS-compatibiliteit en integratie met honderden toepassingen.
SharpSpring is meestal een fractie van de kosten van andere alternatieven voor marketing automation.
Markten
Australië, Brazilië, Canada, Duitsland, Verenigd Koninkrijk
en nog 3 andere
, India, Mexico, Verenigde Staten
Ondersteunde talen
Duits, Engels, Frans, Italiaans, Nederlands
en nog 3 andere
, Portugees, Spaans, Turks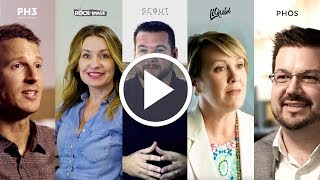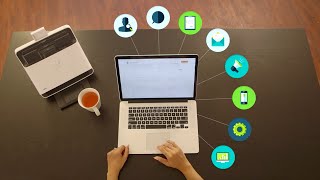 Totaal aantal functies van SharpSpring: 115
A/B-tests
API
Aanpasbare CTA's
Aanpasbare branding
Aanpasbare formulieren
Aanpasbare sjablonen
Aanpasbare velden
Abonnementsbeheer
Activiteiten volgen
Activiteitendashboard
Afbeeldingenbibliotheek
Afmeldingendatabase
Analyse van verkooptrends
Analyse/ROI volgen
Automatische leaddistributie
Autoresponders
Beheer van mailinglijsten
Bestemmingspagina's en webformulieren
Bezoekers bijhouden
Bezoekersbeheer
Bronnen bijhouden
CRM
Campagneanalytics
Campagnebeheer
Campagneplanning
Campagneplanning
Campagnesegmentering
Chatten/messaging
Contactenbeheer
Contactendatabase
Contentbeheer
Contentbibliotheek
Conversies bijhouden
Customer journey mapping
Dashboards maken
Door gebeurtenissen geactiveerde acties
Drip -campagnes
Dynamische inhoud
E-mailbeheer
E-maildistributie
E-mailmarketing
E-mails bijhouden
E-mailsjablonen
E-mailwaarschuwingen
Eenmalige aanmelding
Formulierbeheer
Gebeurtenissen volgen
Gedragsanalyse
Gegevens importeren en exporteren
Grafische workfloweditor
Herinneringen
Integratie van sociale media
Integraties van derden
Interactie bijhouden
Kanaalbeheer
Klantenaccounts
Klantendatabase
Klantensegmenten
Klantgeschiedenis
Klantprofielen
Klikken bijhouden
Lead nurturing
Leaddistributie
Leadkwalificatie
Leads beheren
Leads genereren
Leads vastleggen
Leadsegmentering
Lijstbeheer
Maatwerk
Marketing via meerdere kanalen
Marketingautomatisering
Marketingkalender
Meerdere campagnes
Meerdere gebruikersaccounts
Meerdere gegevensbronnen
Meerdere landen
Multi-onderneming
Multivariaat testen
Op regels gebaseerde workflow
Pipelinebeheer
Pipelinerapporten
Postplanning
Prestatiemeetwaarden
Previewfunctionaliteit
Promotiebeheer
Rapportage en analyse
Rapportage en statistieken
Realtime analyse
Realtime controle
Realtime gegevens
Realtime meldingen
Realtime rapportage
Segmentering
Sjabloonbeheer
Slepen en neerzetten
Social marketing
Sociale promotie
Taakbeheer
Terugkerende taken
Tools voor exploratie
Verkooprapporten
Videovergaderen
Visuele analyse
Volgen van gedrag
Vraagstructuren
WYSIWYG-editor
Waarschuwingen/Meldingen
Webformulieren
Website-integratie
Websitebezoekers bijhouden
Workflowbeheer
Zoeken/filteren
Zoekmachinemarketing
eCommerce-beheer
Marketing 360
#1 alternatief voor SharpSpring
Marketing 360 wordt vertrouwd door meer dan 20.000 kleine bedrijven. Bedrijfseigenaren gebruiken dit platform voor...
emfluence Marketing Platform
#2 alternatief voor SharpSpring
Het emfluence Marketing Platform is een platform voor e-mailmarketing, management binnen social media, enquêtetool,...
Zoho CRM
#3 alternatief voor SharpSpring
Zoho CRM is cloudgebaseerde software voor klantrelatiebeheer die bedrijven van elke omvang helpt deals slimmer, beter...
Synerise
#4 alternatief voor SharpSpring
Synerise is an AI Growth Ecosystem for B2C & B2B that provides 360 Customer view and cutting-edge personalization.
Prijs-kwaliteitverhouding
---
Heb je SharpSpring al?
Softwarekopers hebben je hulp nodig! Productreviews helpen anderen om goede beslissingen te nemen.
Schrijf een review!
5 van 702 worden weergegeven
SharpSpring - Veelgestelde vragen
Hieronder zie je enkele veelgestelde vragen over SharpSpring.
V. Welke prijsmodellen heeft SharpSpring te bieden?
SharpSpring kent de volgende prijsmodellen:
Vanaf: US$ 399,00/maand
Prijsmodel: Abonnement
Gratis proef: Beschikbaar
V. Wat zijn de typische gebruikers van SharpSpring?
SharpSpring heeft de volgende typische klanten:
Zelfstandig ondernemer, 2-10, 11-50, 51-200, 201-500, 501-1.000, 1.001+
V. Welke talen worden door SharpSpring ondersteund?
SharpSpring ondersteunt de volgende talen:
Duits, Engels, Frans, Italiaans, Nederlands, Portugees, Spaans, Turks
V. Biedt SharpSpring ondersteuning voor mobiele apparaten?
SharpSpring ondersteunt de volgende apparaten:
Android (mobiel), iPhone (mobiel), iPad (mobiel)
V. Met welke andere apps kan SharpSpring worden geïntegreerd?
SharpSpring kan worden geïntegreerd met de volgende toepassingen:
123FormBuilder, 1CRM, AB Tasty, Accelo, Acuity Scheduling, Agile CRM, Aircall, Alchemer, Basecamp, BigCommerce, Bitrix24, ClickTime, Close, Concrete CMS, Connexys Recruiting Software, Constant Contact, Contactually, Content Hub, Dealer.com, Direct Mail, Dropbox Business, Drupal, Easy Projects, Efficy CRM, Ektron, Elcom CMS, Eventbrite, Evergage, Facebook, FluidSurveys, Formstack Forms, FreshBooks, Freshdesk, FullContact, Geckoboard, GetSiteControl, Gmail, GoToMeeting, GoToWebinar, Google Ads, Google Analytics, Google Calendar, Google Contacts, Gravity Forms, Groove, HappyFox Help Desk, Help Scout, InsideView, Insightly, Instapage, Intercom, Jimdo, Joomla, JotForm, Kibo Personalization, Klipfolio, LeadMaster, Litmus, LiveAgent, Livestorm, Magento Commerce, Mailchimp, Myphoner, NationBuilder, OnePageCRM, Operations Hub, Optimizely, PayPal, Pipedrive, Pipeline, Pipeliner CRM, PrestaShop, ProjectManager.com, Propeller CRM, QuickBooks Online Advanced, Quickbooks Online, Quote Roller, Saasu, Salesforce Sales Cloud, SendGrid, Sendible, Shopify, Slack, Squarespace, Stripe, SugarCRM, Sumo, SurveyMonkey, Teamleader, Teamwork Desk, Todoist, Twitter, Typeform, Unbounce, UserEcho, UserVoice, VWO Testing, Viddler, Vtiger CRM, Webex, Webtrends, Weebly, Wisepops, Wistia, WooCommerce, WordPress, Workbooks, Wrike, Wufoo, Xperience, YouCanBook.me, Zapier, Zendesk, Zendesk Sell, Zenkit, Zoho Books, Zoho CRM, Zoho Connect, amoCRM, dotdigital Engagement Cloud, mailparser.io, noCRM.io, vBulletin
V. Welke mate van ondersteuning heeft SharpSpring te bieden?
SharpSpring biedt de volgende ondersteuningsopties:
E-mail/helpdesk, Veelgestelde vragen/forum, Kennisbank, Telefonische ondersteuning, Chatten
Gerelateerde categorieën
Bekijk alle softwarecategorieën die gevonden zijn voor SharpSpring.