Proposify - Overzicht
Wat is Proposify?
Proposify is online offertesoftware waarmee moderne verkoopteams winnende offertes, contracten en overeenkomsten kunnen maken, verzenden, volgen en voorzien van e-handtekeningen.
Het heeft een revolutie teweeggebracht in het offerteproces, zodat je vertegenwoordigers minder tijd hoeven te besteden aan handmatige taken en meer aan wat ze het beste doen: verkopen.
Maar Proposify bespaart niet alleen tijd; met toewijsbare rollen, machtigingen en werkruimten kun je de toegang van elke verkoopvertegenwoordiger beheren. Van het soort content dat ze kunnen gebruiken en het bewerken van het ontwerp tot het verzenden van een offerte, het platform zorgt voor volledige merkcontrole en gemoedsrust zonder het proces te belemmeren. Een oplossing die zowel sales als marketing blij maakt.
Als je klaar bent om je verkoopteam een concurrentievoordeel te geven, ga dan naar de website of boek een demo.
Proposify - Overzicht
Prijzen
Prijsopties
Prijs-kwaliteitverhouding
---
Proposify - Functies
Markten
Verenigde Staten van Amerika, Canada, Verenigd Koninkrijk, Australië
Ondersteunde talen
Engels
Media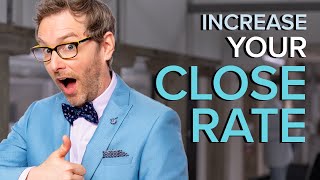 Proposify reviews
Proposify reviews
Prijs-kwaliteitverhouding
4,4
90%
heeft deze app aanbevolen
Really good so far (it's only been a few weeks). Very easy to see the status of your proposals and I love the links to Infusionsoft and the ability to automate followup which were both missing in our previous software.
---
The ability to build my proposal with just fews clicks and moving it directly to my client with ability to review details about how my customers view and understand from their behavior details about how they interact with it.
---
We switched to Proposify from Bidsketch to solve a bunch of problems. Proposify is great on the surface and as an idea, but there are many things we don't like. Nonetheless, we're stuck with it for now.
Pros: Proposify streamlines our proposal writing process, clean UI, pricing tables that do math. Staff is helpful and responsive. I love that we can spin up proposals very quickly with templates. It would be basically perfect if it weren't for the cons.
Cons: This software is still full of bugs. There have been several instances where data has been lost, or unexpected behavior happens. It's extremely frustrating and time consuming when these bugs happen. I've probably submitted 20 bugs over the past month. Examples include formatting buttons that don't work, pages breaking and crashing etc.
There are many features that leave us scratching our heads and asking either "why isn't this a feature" or "why IS this a feature?
Examples:
-You can add sales tax to pricing tables, but sales tax doesn't reflect in the totals.
-Pricing tables are very difficult to customize
-Pricing tables that are longer than one page cannot flow into a second page. If you do want them to flow into a second page, you have to create a special type of page from the start that can ONLY have the pricing table on it.
-When you go through revision history, you see data from OTHER proposals that share the same type of section.
-You can't format text in snippets. To see what it looks like you have to drag the snippet into one of your sections or templates.
-The navigation is super clunky and not natural. I find myself clicking around a lot looking for things.
... and many more
Bottom line:
I want to have faith in this but I'm close to start looking at other options. We've had more than one catastrophic failure that has cost us tremendously and I'm at the point where I don't feel that I can rely on Proposify as a tool because I never can be 100% certain that it's going to work properly.
Proposify should really take some time and listen to their users, and try writing some proposals themselves and experience the process. If they were willing I'd personally love to hop on the phone and talk through some suggestions for improvement, and I'm sure other users would feel the same way. I feel kind of bad for how much I've had to bother their support staff with bugs and issues.
If Proposify improves, I'll come back and update my rating.
---
Very positive experience with support, I've had little to query as its very easy to use and customise.
---
I switched from PandaDoc to Proposify. It's a much better cost-benefit. There is really nothing in PandaDocs that is not in Proposify and frankly I got the hang of Proposify much quicker. Customer support is quick and very helpful
---
Vergelijk de totaalscore met alternatieven
Vergelijk met alternatieven
Vergelijk gebruikersaanbevelingen met alternatieven
Vergelijk met alternatieven
Prijzen van Proposify
Prijzen van Proposify
Prijs-kwaliteitverhouding
Vergelijk scores voor prijs-kwaliteitverhouding met alternatieven
Vergelijk met alternatieven
Proposify - Functies
Proposify - Functies
Gegevens importeren en exporteren
Rapportage en statistieken
Vergelijk functiescores met alternatieven
Vergelijk met alternatieven
Categorieën
Categorieën
Proposify - Veelgestelde vragen
Proposify - Veelgestelde vragen
Hieronder zie je enkele veelgestelde vragen over Proposify.
V. Welke prijsmodellen heeft Proposify te bieden?
Proposify kent de volgende prijsmodellen:
Vanaf: US$ 19,00/maand
Prijsmodel: Abonnement, Open source
Gratis proef: Beschikbaar
V. Wat zijn de voornaamste functies van Proposify?
We hebben geen informatie over functies van Proposify
V. Wat zijn de typische gebruikers van Proposify?
Proposify heeft de volgende typische klanten:
Klein bedrijf, Grote ondernemingen, Non-profit, Freelancers, Middelgroot bedrijf
V. Welke talen worden door Proposify ondersteund?
Proposify ondersteunt de volgende talen:
Engels
V. Welke prijsmodellen heeft Proposify te bieden?
Proposify kent de volgende prijsmodellen:
Abonnement, Open source
V. Biedt Proposify ondersteuning voor mobiele apparaten?
Proposify ondersteunt de volgende apparaten:
Android, iPhone
V. Met welke andere apps kan Proposify worden geïntegreerd?
Proposify kan worden geïntegreerd met de volgende toepassingen:
APIANT, FreshBooks, HubSpot CRM, HubSpot Marketing Hub, Insightly, LeadMaster, Pipedrive, Retently, Teamwork, Xero
V. Welke mate van ondersteuning heeft Proposify te bieden?
Proposify biedt de volgende ondersteuningsopties:
Veelgestelde vragen, Kennisbank, Online ondersteuning, Video-instructies